Custom Wood Ceilings
9Wood is the only company in the U.S. that exclusively fabricates custom wood ceilings. From design to delivery, we help make your space look beautiful.
YOUR MATERIAL SHIPPED IN 3 WEEKS. 
 GUARANTEED.
How does it work?
Fast>Track offers over 100+ product options to owners, architects, and contractors. Project-specific submittal samples and shop drawings in 1 week for your approval before production. Great design + fast shipment.
What is the Guarantee?
If we miss our promised ship date, 9Wood will automatically refund 5% of the shipment value for every business day late, up to the full value of the shipment. No fine print.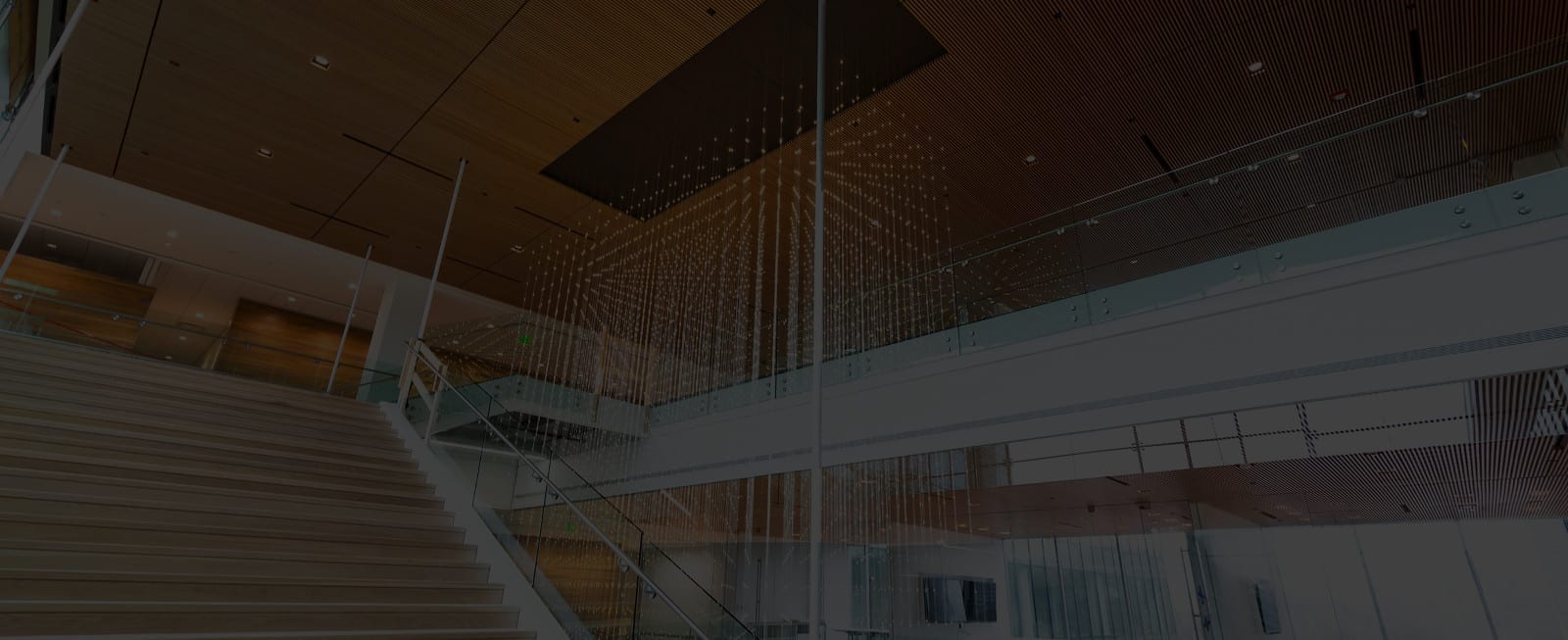 "We did some engineering we've never done before."

- Mathew Clark, BakerTriangle
View Project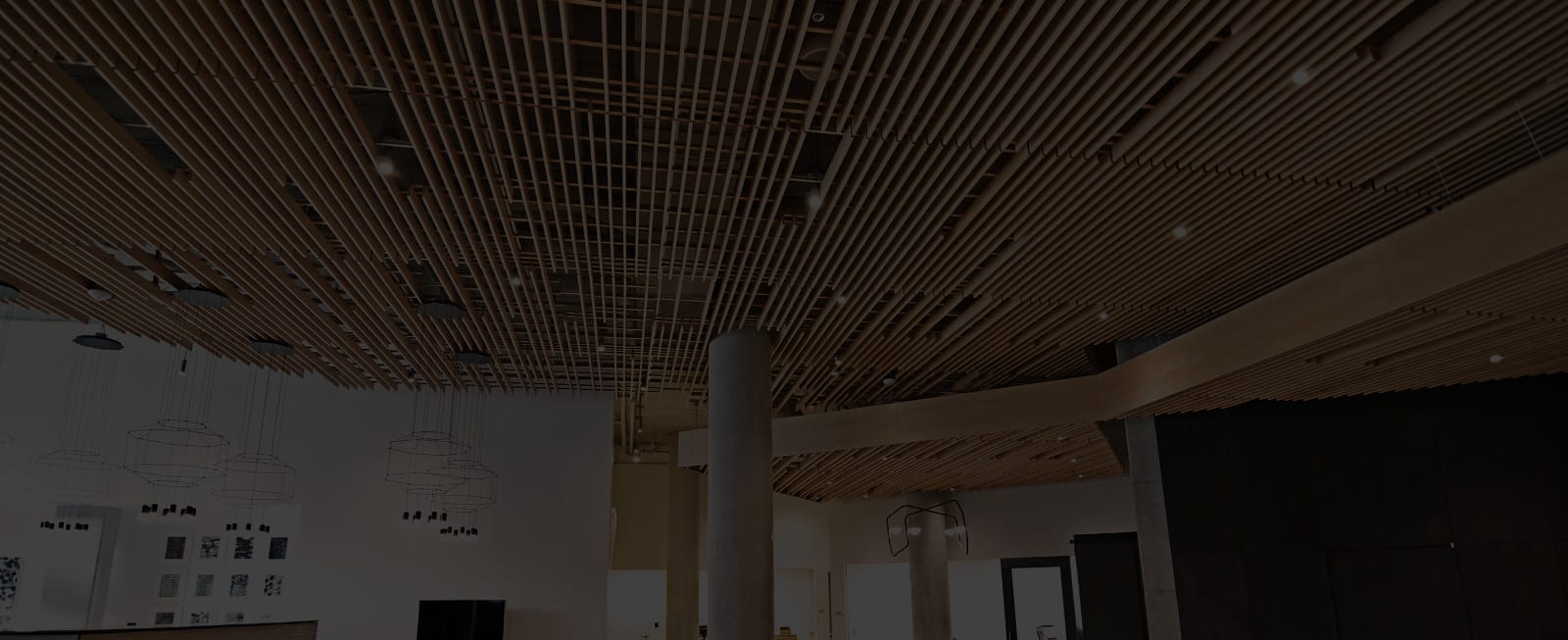 "The interior is expansive. One device to keep it feeling airy was to use a wood trellis."

- Andrea Bellon, ZGF
View Project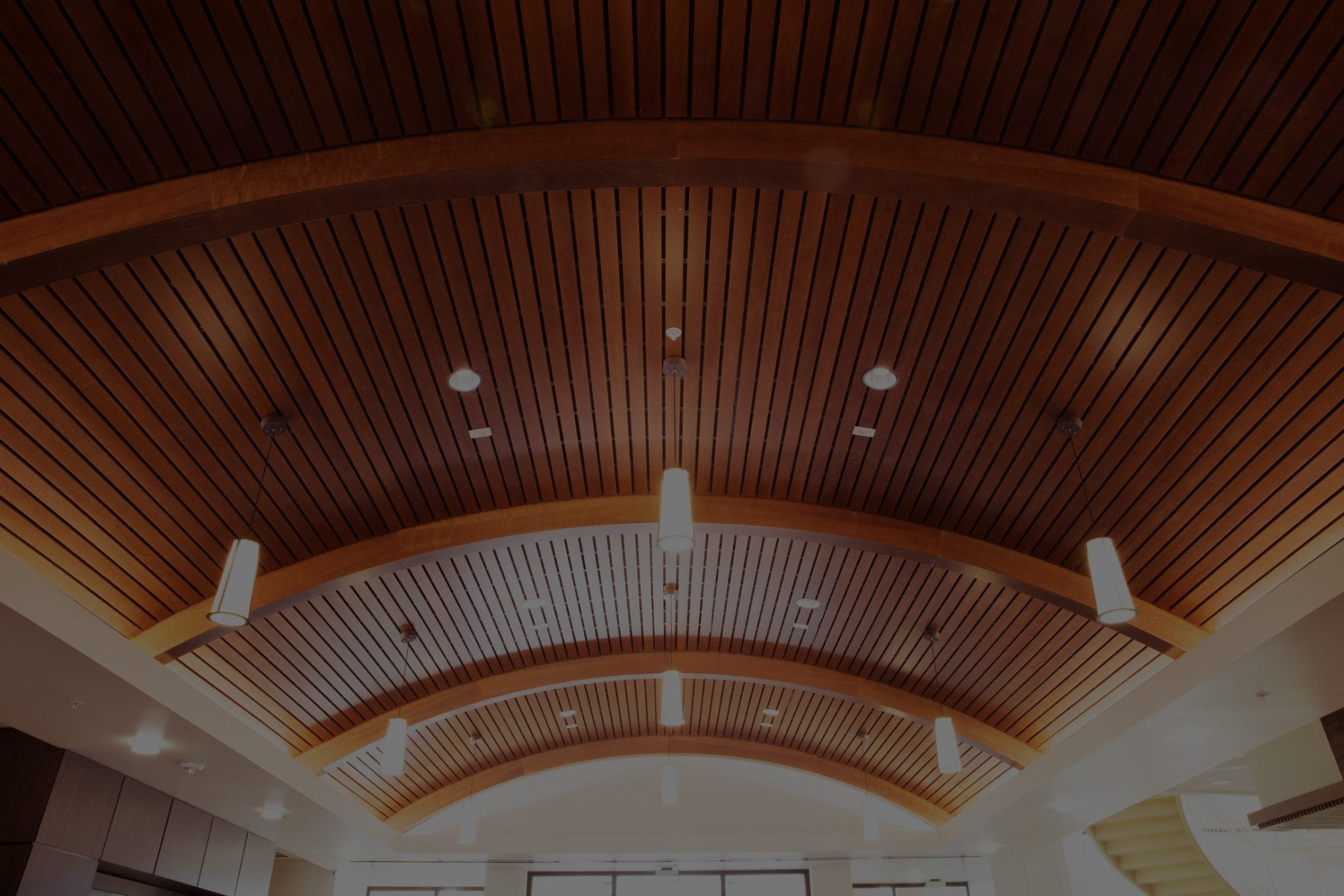 "We gravitated to wood to bring warmth and timeless aesthetics to the space."

- Tatyana Lemon, Boulder Associates
View Project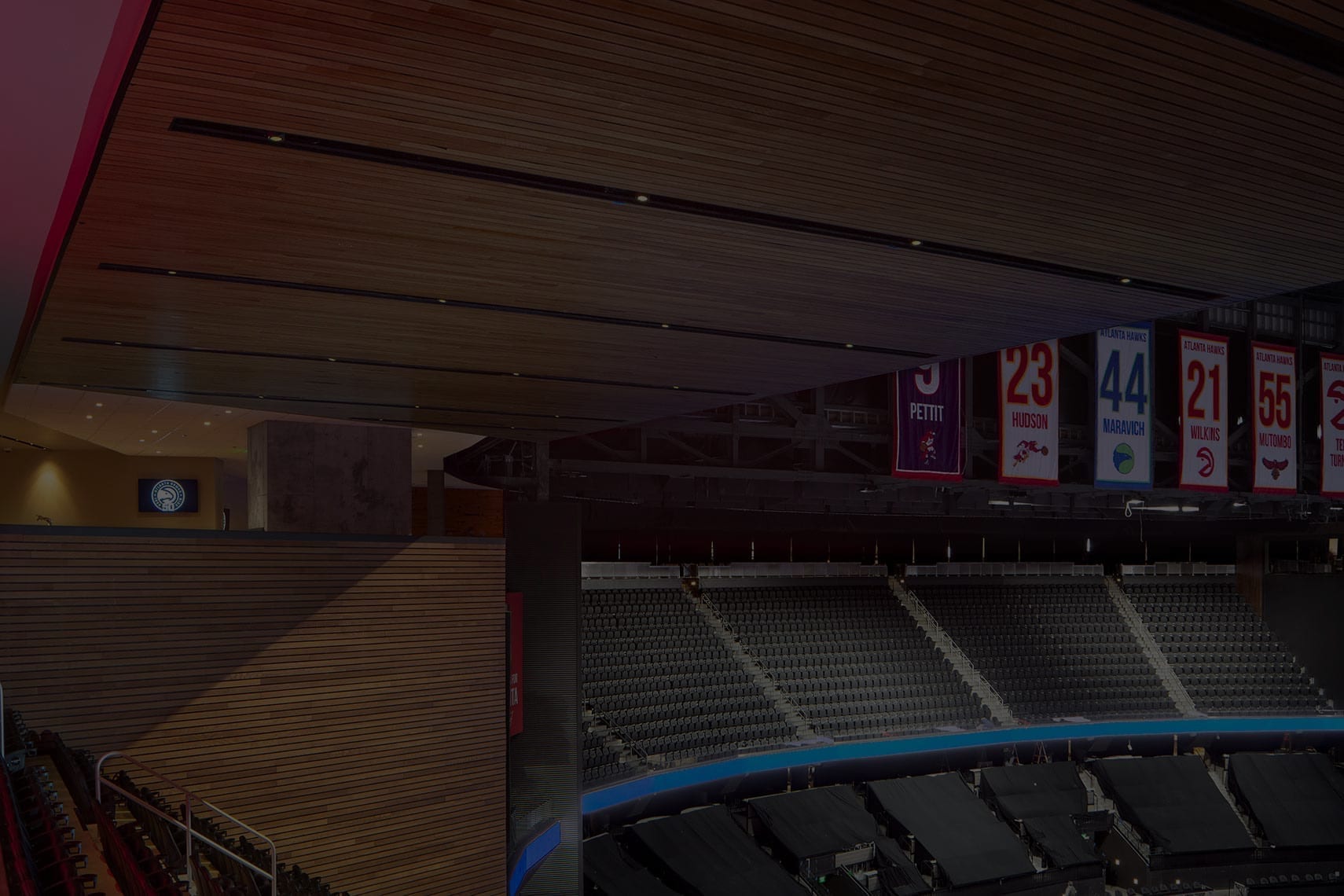 "Wood brings warmth, comfort and a sense of richness to the building."

- Emily Louchart, HOK
View Project
We have been accused of being wood geeks and propeller-heads. We don't really mind.
We can probably figure out whatever you imagine. But if we can't, we'll help you find someone who can. We're custom wood ceiling experts.