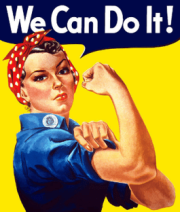 LEARN
Feel like school let you down—or you let school down? Through a program called Training Within Industry, Rosie the Riveter learned to build B-17s during World War II. Join 9Wood and you will use this same program to learn new hard skills and better soft skills, skills that will last a lifetime.  It doesn't matter your background. If you are teachable, we'll train you how to build award-winning wood ceilings.
GROW
Stuck in a job that doesn't fit? 9Wood is growing at 10% a year. That means job opportunities open up through job exchange or job promotion. You may be looking for a steady job that fits you. Or you may want to grow in responsibility.  Join 9Wood and get a job that fits you today and a place to grow tomorrow.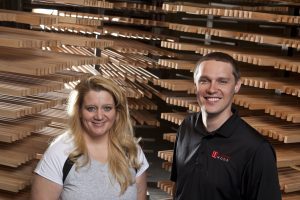 PROSPER
Tired of living paycheck to paycheck? It's not enough to earn more money. You have to know how to manage your money–or it will manage you. Join 9Wood, and our personal financial training program called SmartDollar will show you how. This is Dave Ramsey's successful personal money program that will walk you and your family step by step toward financial peace.
Building the next generation of wood ceiling experts
A Perspective from a Production Manager.
Dave Gibson, 9Wood's previous Production Manager, shares how our people are the center of our on-time performance and the company values that drive our production process.