A wood ceiling brings natural and organic warmth to a space.
Just as the variegation of a wood floor adds to its appeal, the spectrum of color and grain offers a unique aesthetic in any design. These aspects therefore should be considered when designing with wood ceilings.
Wood's intrinsic color range provides a one-of-a-kind visual texture to the ceiling surface.
As a manufacturer specializing in a timeless material, we submit to the design community that this natural variation should be embraced and celebrated. Wood's intrinsic color range provides a one-of-a-kind visual texture to the ceiling surface.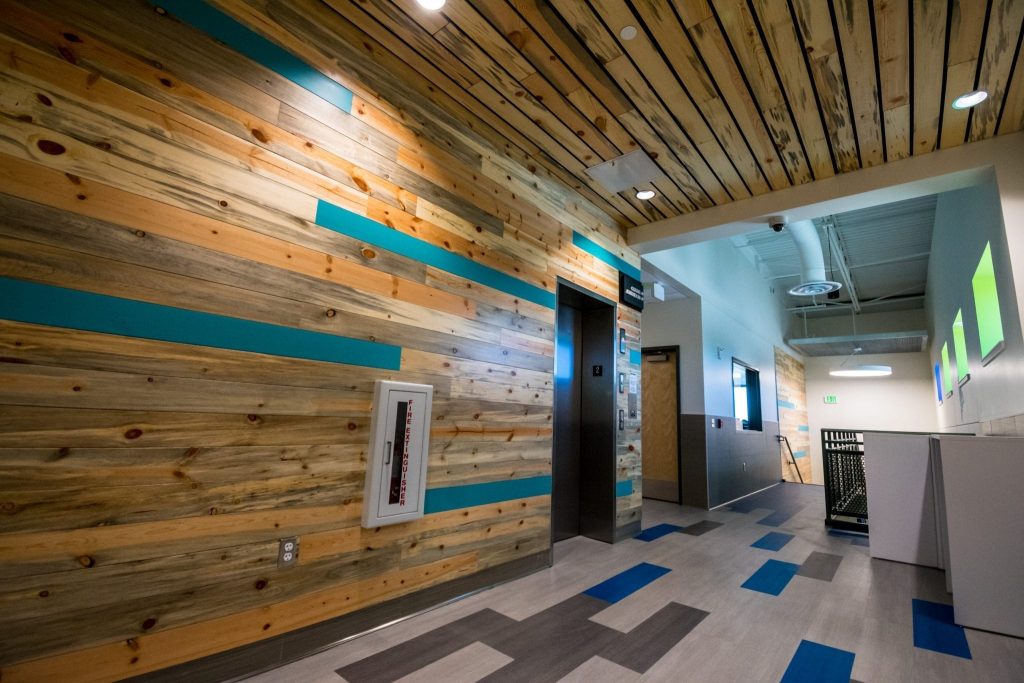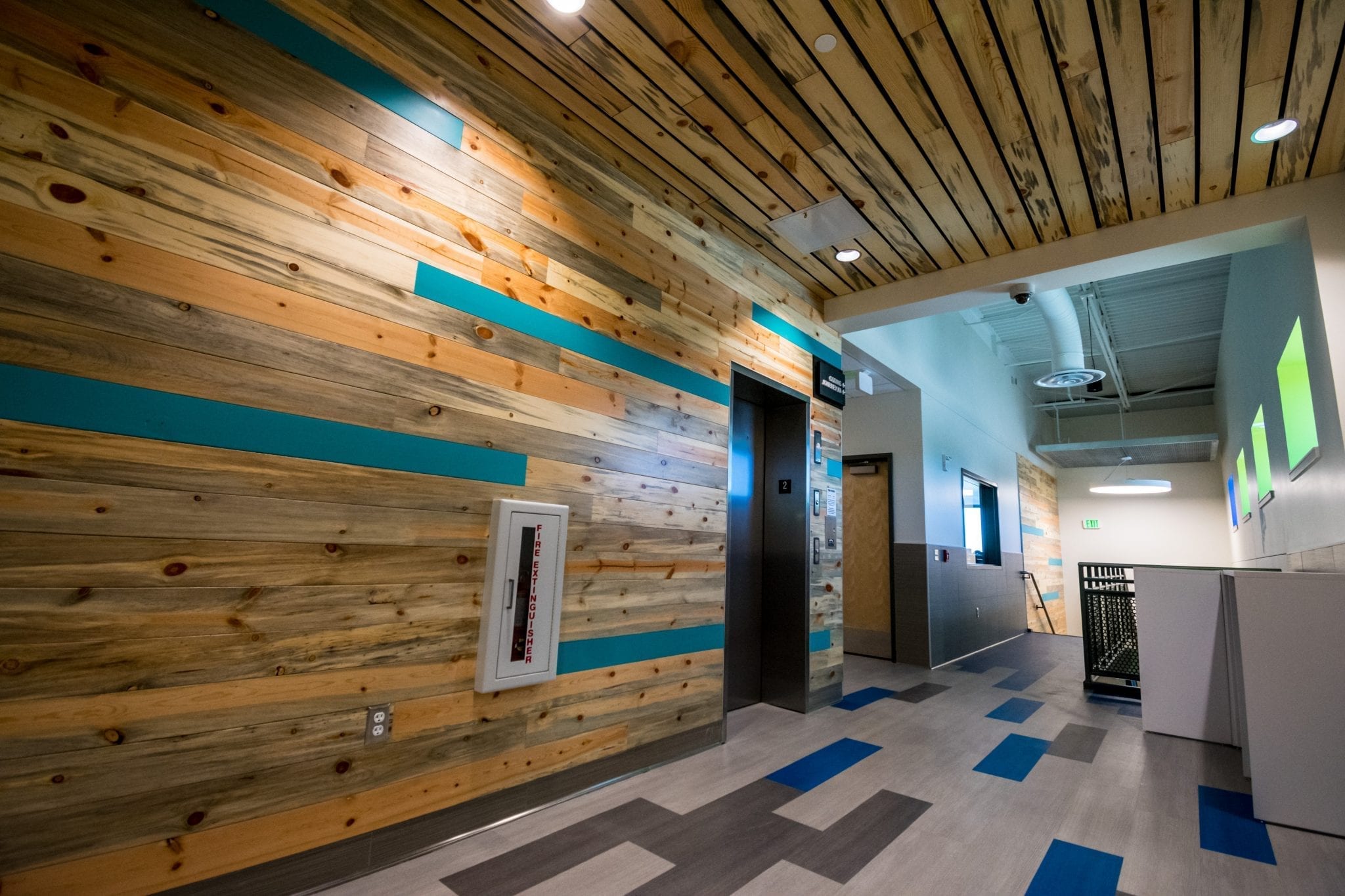 Variation and your design
Understanding this material reality, some designs seek to either highlight or minimize the variation. For applications where a wide color range is desirable, some species such as Western Red Cedar or Natural Maple, include both light and dark tones.
For those seeking the highest degree of color variation, reclaimed wood offers striking character and patina from its previous use in barns, fences, bridges, or bleachers.
For designs where variation is to be minimized, or casework or flooring are to be matched, various strategies can be employed. These include specifying certain species, graining (all-vertical grain, for example), a stain, or engineered wood veneers.
Bear in mind however, that even these measures will yield some natural color range. Because wood is an organic material, perfect color continuity cannot be reasonably expected.
What is your color expectation?
When communicating with 9Wood about your project, make sure to clarify your color expectations. Do you want a wide range of color, or a narrow range? If you have a stain in mind, providing a color control or swatch allows us to provide a stain match for your approval.
Whatever your design intent, we are here to assist in your specification process and help put your wood ceiling project on the right trajectory.
9Wood offers species boxes, system samples, photos of installed projects, and articles. You can even see what projects are located near you by searching using your local zip codes.
Through the architectural support process, your installed ceiling will align with reasonable expectations.