Jazz Pharmaceuticals — Palo Alto, CA
---
Whereas standard origami might use a single sheet of material, 9Wood's custom ceiling design for Jazz Pharmaceuticals used two panel designs made of solid Western Hemlock. The design is a completely custom solution.
Architect Jacob Gelfand of STUDIOS Architecture asked 9Wood to come up with a "folded triangular acoustical wood ceiling." Gelfand also wanted the ceiling to be economical.
9Wood developed a roughly 70-foot by 35-foot linear wood ceiling using solid Hemlock based on only two triangular panel designs. The simplicity of using just two panel designs helped keep the ceiling affordable.
The ceiling is comprised of 196 triangular panels that combine to create 48 "pyramids." Each "pyramid" is about 7 feet by 7 feet square. Once assembled, the pyramids were attached to metal carrying channel housing linear light fixtures, diffusers, sprinkler heads and more.
Due to the unusual shape of the ceiling it had to be designed using 3-D software before estimating the project. "Our estimator couldn't even quote the job until we had a design," says 9Wood Project Manager Joshua Crouch.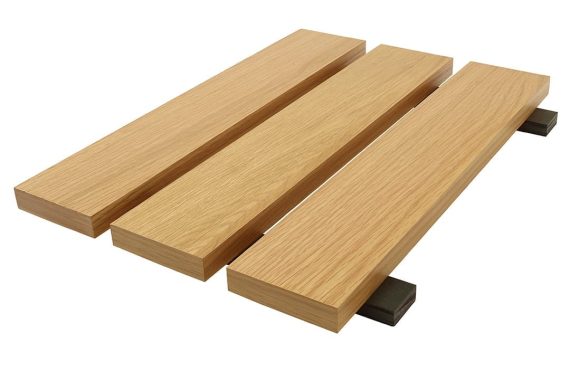 Stunning results, seismic compliance and straightforward installation.
Featured Article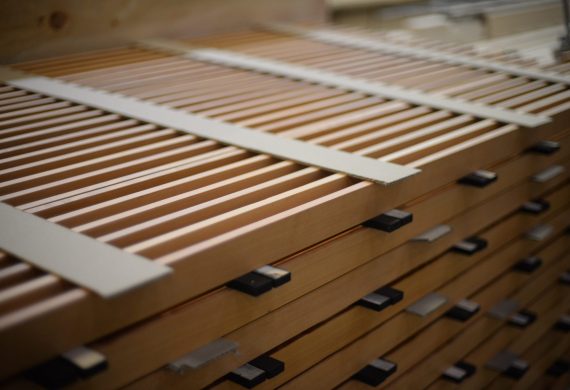 Wood in interior spaces Wood is hygroscopic. This means moisture moves in and out of wood depending on the building's relative humidity (RH). The key…
Featured Video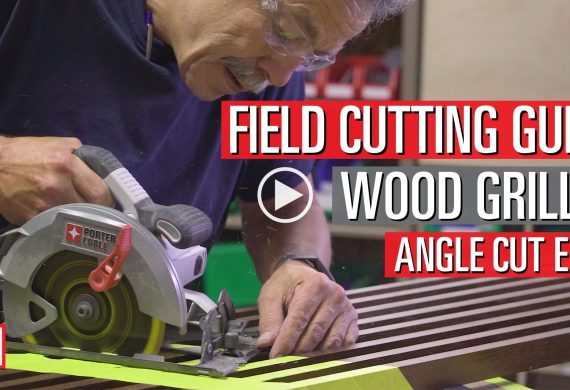 This video shows how to do angle cuts for a Wood Grille Ceiling. Square cut ends and angle cuts are very similar.
Project Details
BUILDING TYPE
Office
CONTRACTOR

SCOPE
6,429
COMPLETION DATE
October 2017
AWARDS
2018 CISCA Award of Excellence (West Region/Office)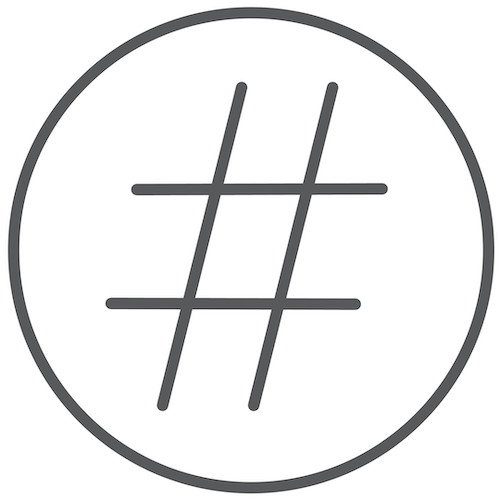 9WOOD PROJECT
13927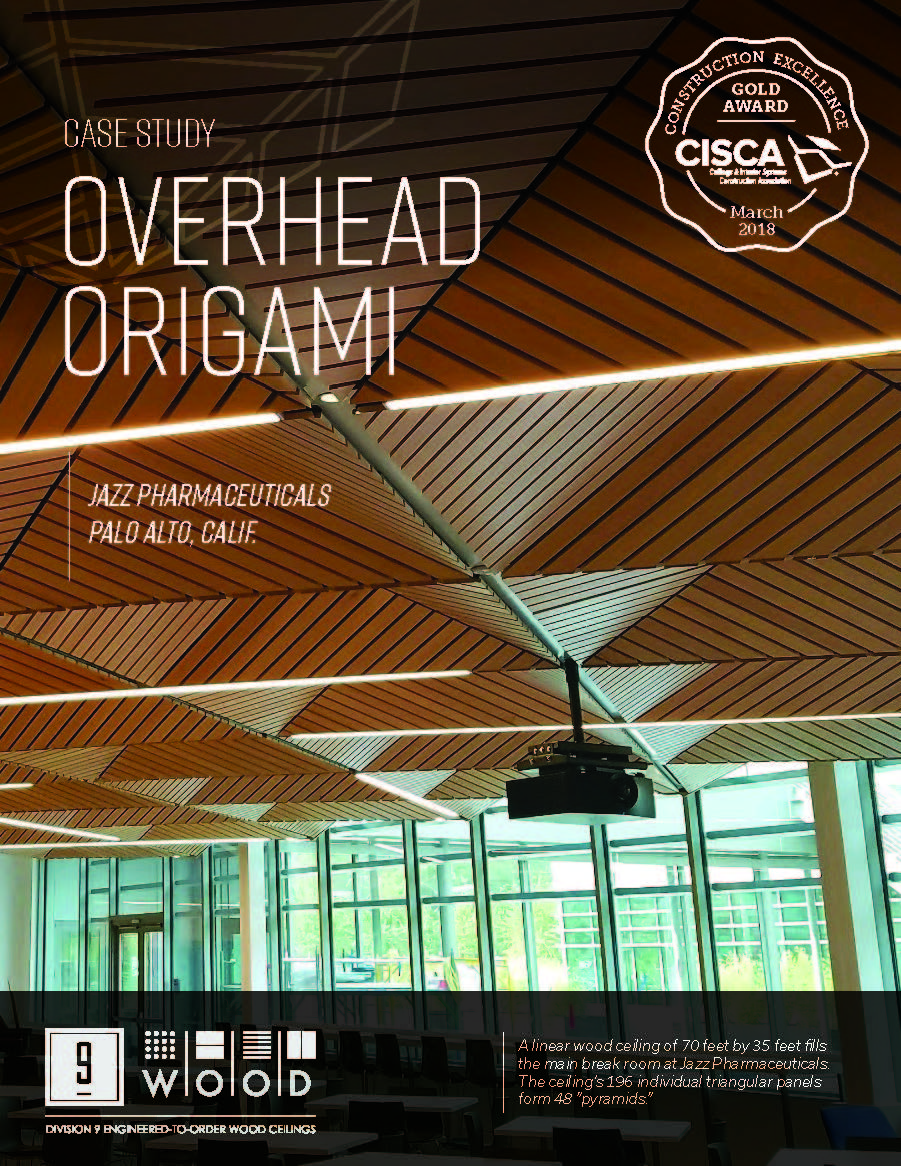 Case Study
Overhead Origami
9Wood used just two triangular panel designs to create a wood ceiling with perfect proportions.
Download Case Study
Similar Projects
Similar Buildings