Projects of all kinds encounter budget and schedule challenges. And schedule busts—no surprise—are the major cause of budget busts.
Schedule is the central nervous system that controls the activities of the entire project, so claimed Eli Goldratt, founder of Theory of Constraint (TOC). With time in mind, Goldratt invented Critical Chain Project Management to apply his constraint theories to projects.
Schedule is the central nervous system that controls the activities of the entire project.
Get the schedule right and you are well on the way to getting the project right. This is true for the entire building and a sub-project like a custom wood ceiling.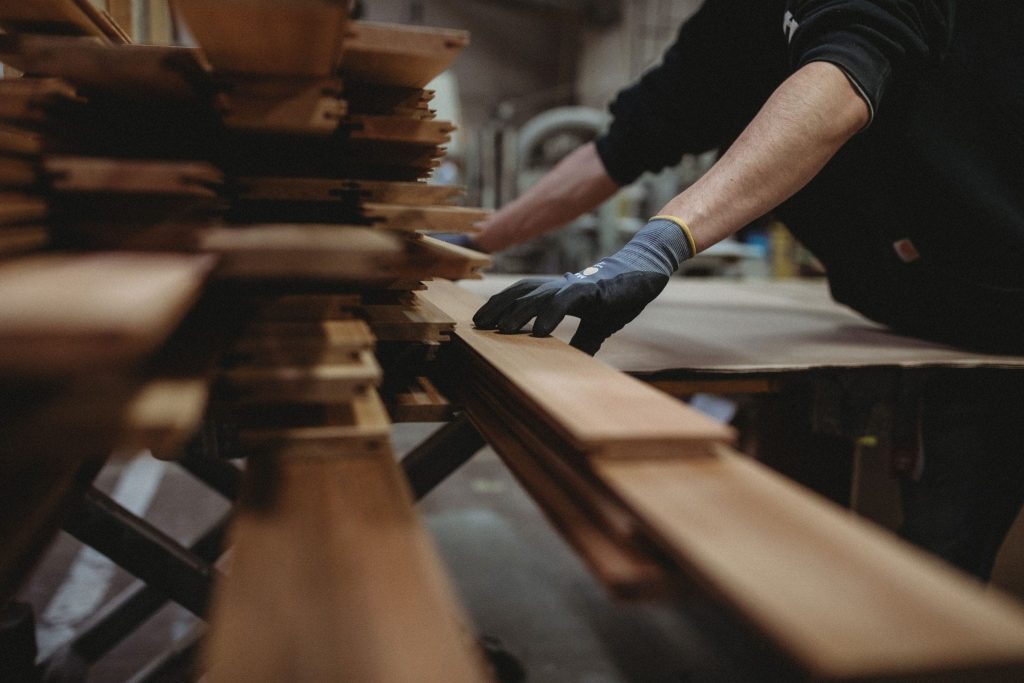 Custom v. commodity wood ceilings
What differentiates a custom from a commodity wood ceiling? Custom means the wood ceiling is fabricated precisely for a unique building and its design. It doesn't exists on a shelf ready to install.
Anything custom makes most schedules difficult and risky.
As all GC's know, reliability is especially important at the end of a project. Interior finishes require substantial coordination—exactly when no time is left in the project buffer. All slack has been eaten up, or worse, the schedule is behind.
A reliable specialty supplier that meets its ship date commitments is a huge asset to the construction team. Ten years ago, we committed ourselves to meeting our industry's notoriously poor delivery schedules.
The effect of approvals on your schedule
Is this a concern for General Contractors only? Does it also touch architects? We've all heard of funny money. Things like payment terms. They can't be summed directly, but have financial impact.
We think of the approval process like funny money. It's there, but often not directly summed.
In our experience, the approval process consumes half the total schedule to supply a specialty finish. Assume 8-10 weeks for procurement and fabrication. But assume 8-10 first for approvals. Complex projects take longer.
Approvals, not just fabricate, makes schedule the concern of Designers and GCs—and, of course, custom fabricators like 9Wood.
3 paths, 3 approvals
To keep the entire project schedule visible — the Approval side and the Fabricate side — 9Wood developed three approval paths for a wood ceiling. We call it 3 Paths, 3 Approvals.
The 3 approvals needed to release fabrication are:
Submittal Sample. It requires the architect's approval
Shop Drawings. They also require the architect's approval
Scope and Contract. This approval is based on the first two. It's the Installing Contractor's approval.
The 3 paths that approvals and fabrication can travel are:
Custom. This path is typically 8-10 weeks on Approvals, 8-10 weeks on production
Complex. This path requires engineering mock-ups to achieve a special design. This can vary widely. Ten to 20 weeks for Approvals and Revisions and an additional 10-20 weeks to Procure and Fabricate is not uncommon.
Fast>Track. This is the shortest path. To save the custom wood ceilings design from the schedule crunch, we selected our most popular wood species and SKUs, reserved capacity, and built a fast-lane.
Fast>Track is a unique program in the wood ceilings industry. Approvals take up to 3 weeks. Fabrication is 3 weeks. And, Fast>Track offers hundreds of variations and custom stains in just 3-6 weeks.
9Wood offers a unique Fast>Track Guarantee. If we miss our promised ship date, we will refund 5% of the shipment value for each business day it's late.