Abacus Wealth — Santa Monica, CA
Solid Reclaimed White Oak with Clear Finish
SKU(s):1126-3
---
Roof rafters from a hundred year old barn built in Kentucky are transformed into a faux "roof" in Abacus Wealth Partners' office space thousands of miles away in Santa Monica, California.
When NBBJ Architects began work on the Abacus Wealth Partners office, themes of nature, Zen and healing were at the forefront. The architect reflected, "We wanted to create a space of nature, light, and serenity through materiality and form."
To help achieve the design intent, NBBJ worked with 9Wood to fabricate one-of-a-kind ceiling grilles. The challenge for this boutique project: turn reclaimed White Oak rafter beams from a 19th century Kentucky barn into a one-of-a-kind suspended ceiling. The rawness of the rafters was the perfect material, according to NBBJ. "We wanted to bring that raw yet sophisticated part of nature into the space."
Fabrication posed its own special challenges. Before milling reclaimed wood, it is critical to do metal-detection, to find fasteners and other foreign matter. If not, the saw blade certainly will! NBBJ specified a serpentine cut for each 2×6 slat. "The curves were to suggest inward movements into the lounge zones." Fortunately, these challenges were overcome to fabricate the grilles according to spec.
The end result is a custom grille with a striking balance of elegance and rawness; large, rustic White Oak slats accented by a repeating gentle curve. It's truly an eye-catching feature and met NBBJ's design intent of "floating wood clouds."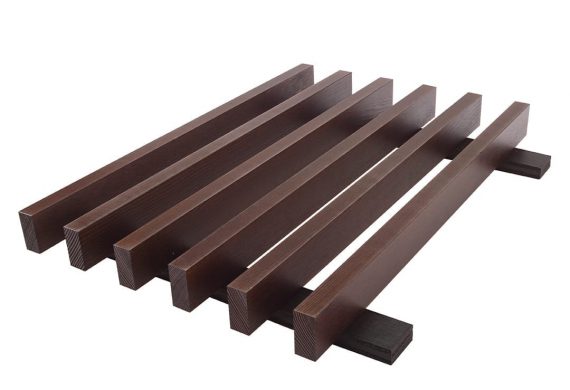 An elegant and practical system that is seismically compliant and simple to install and remove.
Featured Article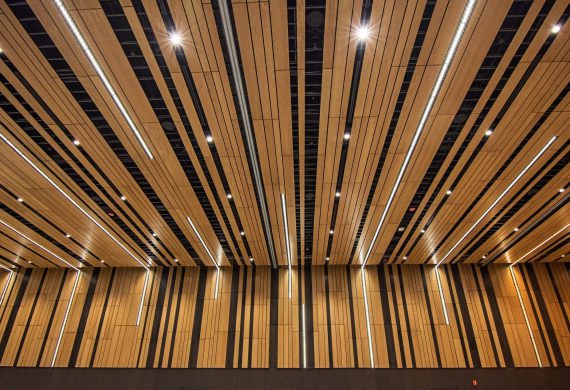 Anyone who has visited a library, airport, restaurant, church, or college campus has been exposed to a variety of wood paneling types. A natural insulator,...
Featured Video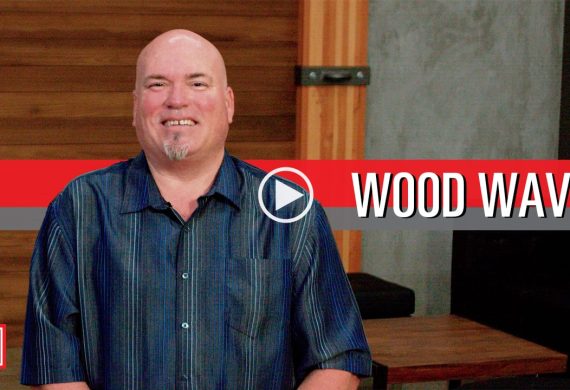 Michael Roemen: "Hey everybody, in today's video we're talking with Bret and Denise, two of our Design Assist Specialists about wood waves. There are lots...
Project Details
BUILDING TYPE
Office
ARCHITECT
NBBJ, Los Angeles, California
CONTRACTOR
G & S Acoustics, Simi Valley, California
SCOPE
280
COMPLETION DATE
October 2013
AWARDS
2013 CISCA Award of Construction Excellence (Silver, Boutique)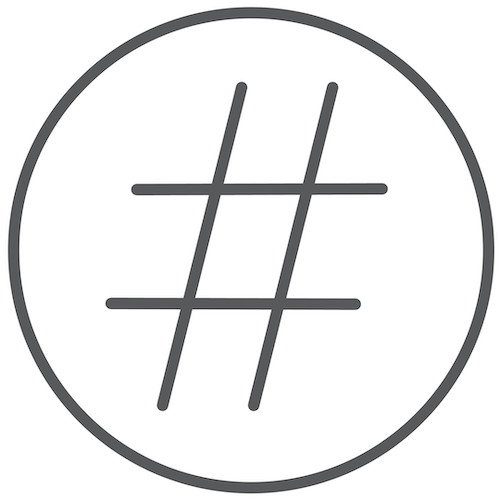 9WOOD PROJECT
8652
Similar Projects
Similar Buildings