Anyone who has visited a library, airport, restaurant, church, or college campus has been exposed to a variety of wood paneling types.
A natural insulator, wood paneling added to a wall or ceiling brings warmth and an organic aesthetic to a space. Wood provides a timeless, yet inviting look that really stands out. If you're considering wood paneling for walls and ceilings in your home, office, or commercial project, here's a look at the most common types of wood paneling.
–What's the difference between a wood panel and a wood plank?
As you peruse the variety of options, keep in mind that 9Wood supplies commercial projects with some of these paneling types for a suspended wood ceiling application. However, some of the paneling types can be readily sourced at your local retailer or wood distributor. They are particularly ideal sources for home, wall, or non-suspended ceiling applications and projects.
Common Wood Paneling Types – What You Should Know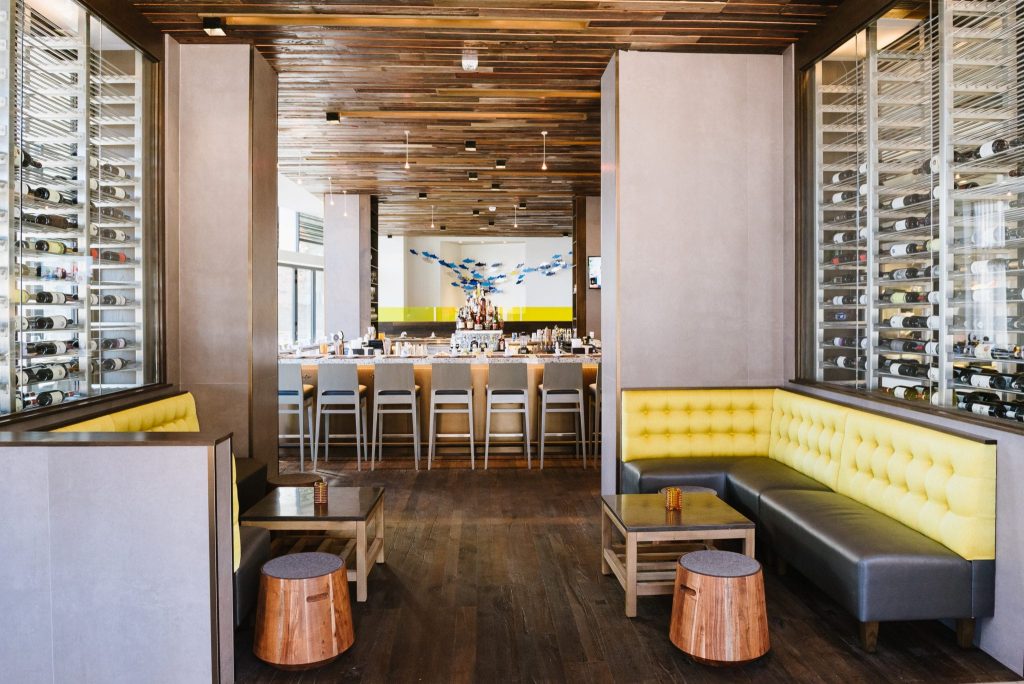 Reclaimed Wood
Reclaimed wood is a high-quality wood that was taken from an original source – such as an old barn, home, ship, or wine cast – and has been improved.
Available in a variety of stains, this type of wood wall paneling can add a uniquely aged, weathered, and rustic look to a wall or ceiling that is more difficult to find in newer materials.
An advantage of this environmentally friendly wood is that it is much stronger than virgin wood, since it often comes from older trees rather than younger forests.
–Check out a Reclaimed Wood Ceiling Project: Passion Fish — Bethesda, MD
Although it is a sturdier wood paneling option, it is also more expensive than fresh wood due to the process that the lumber needs to go through to ensure that it is safe for human use and meets modern standards.
Since reclaimed wood is more expensive than virgin wood, in some cases people will buy newer boards and simply distress them to look like reclaimed wood.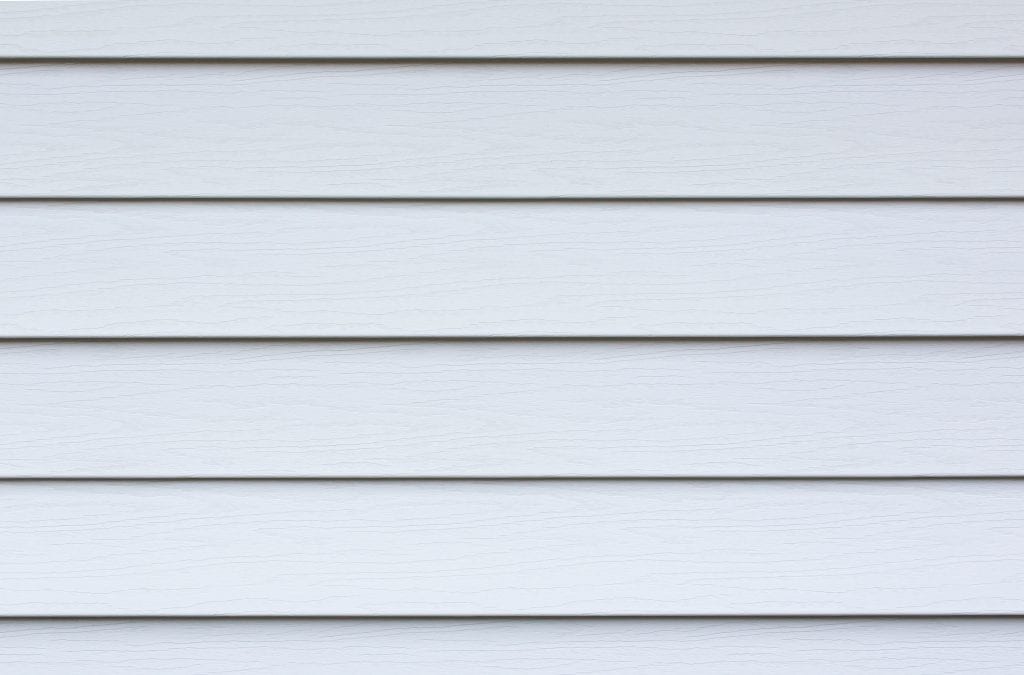 Shiplap
Shiplap wood paneling has gained popularity in recent years, thanks to big-name home renovation shows like HGTV's Fixer Upper With Chip and Joanna Gaines.
A wood paneling option that is easy to install, paint, and stain, shiplap has a groove that is slit into the bottom and top parts of the wood board. This groove (also known as the "the rabbet joint") allows the boards to easily fit together.
The beauty of this inexpensive type of wood paneling is that it can be used anywhere in your home or commercial space – from ceilings to entryways, fireplaces, kitchens, bathrooms, living rooms, and fireplaces – and adds a relaxed, natural look to any space.
If not installed properly, shiplap can quickly deteriorate due to moisture that can get into the grooves of the wood, so make sure that you hire a specialist to ensure that the paneling is correctly placed. Also, make sure to take extra care when cleaning shiplap, as dust can sometimes settle in the grooves.
Tongue and Groove
Similar to shiplap with its grooves, tongue and groove wood paneling boards connect together differently.
Unlike shiplap, these panels don't overlap. Instead, the "tongue" of one board snuggly fits into the "groove" of another board.
Typically more expensive than shiplap, tongue and groove wood panels provide a clean and streamlined appearance to a ceiling or space.
A benefit of this type of paneling is that the tightly connected boards keep dust and dirt out. However, since the boards have to fit together precisely, the installation process itself could take longer.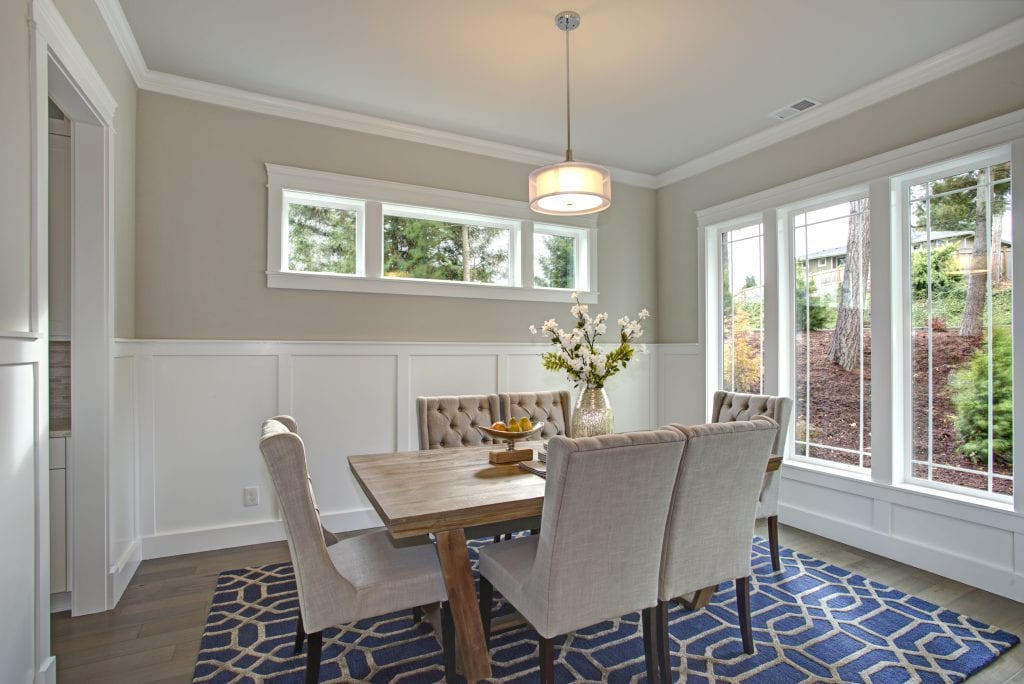 Board and Batten
Board and batten wood paneling provides some additional dimensions and texture to a wall or ceiling, and gives a classic, sophisticated appearance to a space. The batten here is the molding that is secured between the boards.
This type of paneling is often used in elegant dining rooms and studies. Authentic board and batten is designed on real wood panels, and plywood or drywall is used for imitation board and batten panels.
Board and batten is considered one of the more expensive paneling options, because of the high-quality materials used and the skill and accuracy required to install the panels. However, if you take care of this variety of wood paneling properly, it will last for a long time.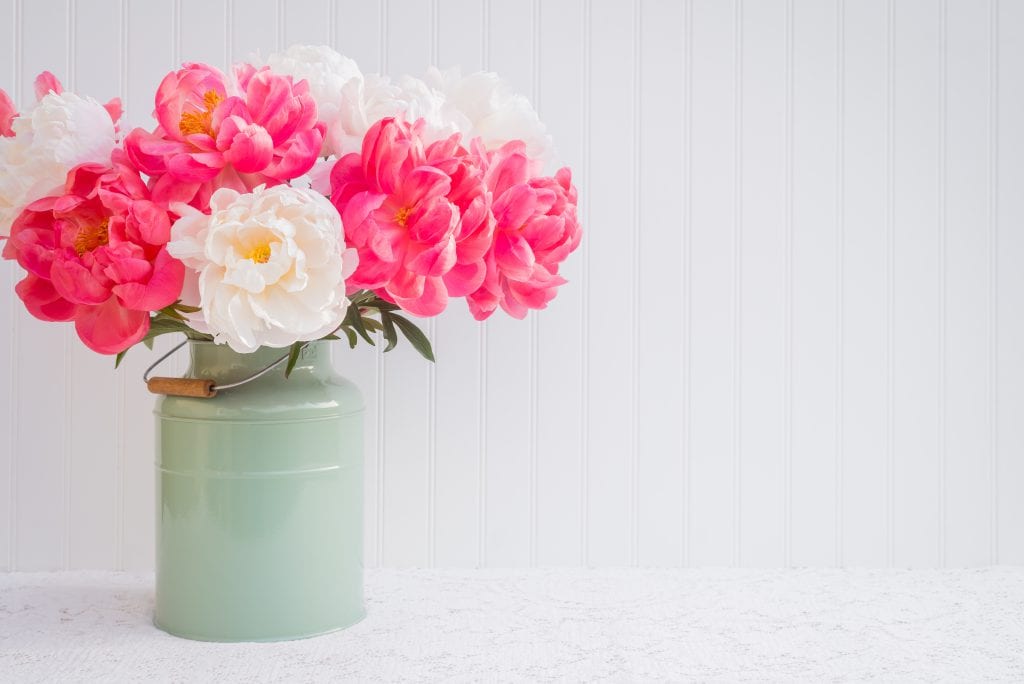 Beadboard
Similar to tongue and groove paneling, beadboards connect to panels rather than single boards through the "tongues" and evenly spaced "grooves." Also, the boards themselves are a smaller size.
This versatile, easy-to-customize wood paneling variety fits just as well on walls as it does on ceilings, cabinets, kitchen islands, or as a backsplash in different rooms.
The charming beadboard wood paneling style gives a welcoming look to a space, and can often be found in country homes, cottages, farmhouses, and beachfront properties.
A drawback of beadboard paneling is that the grooves will often trap dirt, so take extra care to clean between the grooves.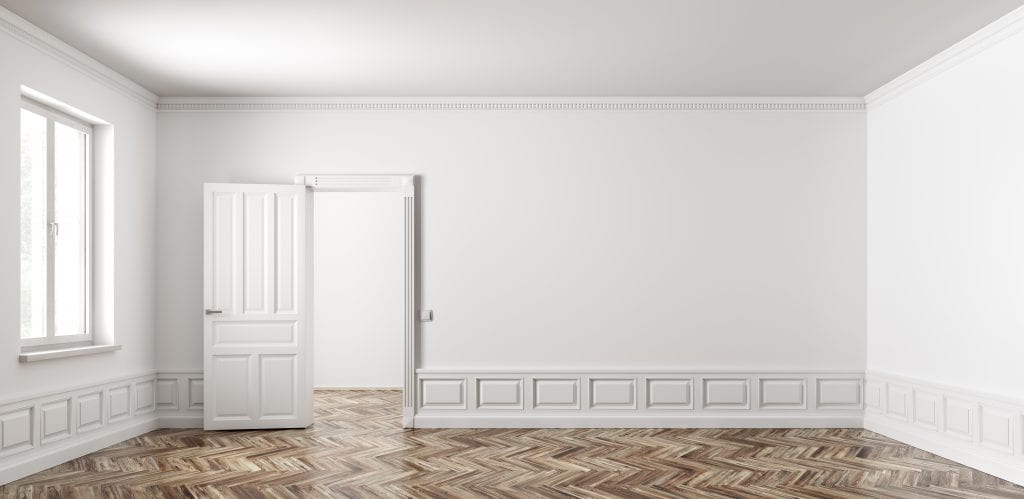 Raised Panels
Known for its classic appearance, raised panels may conjure up images of aristocratic residences and colonial-style homes.
This type of paneling consists of three-dimensional components, including beveled, raised wood panels that are connected to the bottom and top rails.
Although more expensive than other paneling varieties, raised panels provide a distinct, elegant appearance that will make a space stand out.
Flat Panels
Flat panels are a popular paneling variety, which are known for their clean, polished and classic look.
This panel variety is often used in more formal areas in a home or commercial space, such as offices and dining rooms.
Less elaborate but more cost-efficient than raised panels, you can customize the height of these panels based on your design needs.
Plus, the smooth texture of the flat panels ensures that they beautifully complement a space, rather than overwhelm it.
Seek Guidance From A Wood Paneling Expert
When it comes to choosing the right types of paneling wood for your project, 9Wood's award-winning team of specialists are here to guide you in the right direction.
As the only ceiling manufacturer in the USA that works exclusively with wood, 9Wood offers Grille, Linear, and Tile wood paneling systems, which are customizable, allow for easy installation and provide unique benefits for designers. Add a wood trim to your wood paneling system to create a well-defined border, which can accentuate an architectural feature, create division or continuity within a space, and otherwise refine a design layout.
Our wood ceiling paneling is available in a broad range of softwood and hardwood species, as well as solids or veneers. Choose from hemlock, fir, oak, walnut, cherry, maple, and a wide range of exotic varieties to meet your design intent.