Harvard University – Smith Campus Center — Cambridge, MA
Solid European Beech with Clear Finish
SKUs: 1112-5
---
The Richard A. and Susan F. Smith Campus Center at Harvard University, Cambridge, Mass., features an 18,075 sq. ft. crosspiece backer wood grille ceiling and wall system. They include over 1,500 individual wood grille panels and 72 specialty access panels.
The FSC certified beech used for the ceiling and wall system was sourced in Germany from the largest beech supplier in the world. Natural outdoor light activates "the warm hue and deep texture of the European beech walls and ceilings," the architect says.
The Smith Campus Center is a dream come true, according to Harvard University's new president. It's a common space where, she says, "people could bump into each other, share ideas, find spaces in which to have meetings."
The architect is happy with the results. "Precise alignments from wall to ceiling with immaculate detailing at every opening reinforces the main gathering space and is visible from the adjacent street," the architect says.
"It was the most complicated wood job we've ever done," the subcontractor says. "It was difficult to make it beautiful. But, we made it happen."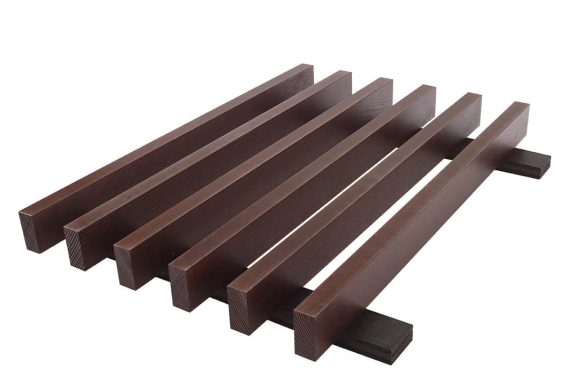 1100 Cross Piece Grille
An elegant and practical system that is seismically compliant and simple to install and remove. (more info)
Project Details
BUILDING TYPE
Education
ARCHITECT
Hopkins Architects, London, England, Bruner/Cott Architects, Boston, Massachusetts
CONTRACTOR
Allan Construction, Salem, New Hampshire
SCOPE
14,309
COMPLETION DATE
July 2018
AWARDS
2019 CISCA Award of Excellence (East Region/Education)
Download all Data Sheets, Guide Specs, CAD Details and Acoustic Tests (if any) associated with this project.
Similar Projects
Similar Buildings