Acoustic Wood Ceilings
Bring Your Acoustical Wood Ceiling Vision to Reality, With 3x CISCA Project-of-the-Year Award Winner
Get Superior Sound Performance
Get acoustic planks and panels that have been rigorously tested in a lab to easily achieve the highest NRC ratings, with industry-leading aesthetics.
Work With Wood Ceiling Experts
Have confidence knowing that you're working with USA's only ceiling manufacturer that works exclusively with wood.
Avoid Compromising on Design
Get the support and guidance you need to design the perfect space – from schematic design and detailing, all the way to fabrication and delivery.
Get a FREE Design  Consult
Benefits of our Acoustic Wood Ceiling Products
Acoustical Wood Ceiling Manufacturer, by the numbers
Never Compromise Your Design Intent to Meet Project Specifications
Get a FREE Design Consult With an Acoustics Engineer
9Wood offers you two distinct types of acoustic treatment: absorption and diffusion – in order to help you create the optimal blend of sound performance and functionality.
Whether you need to dampen sound to improve your space for occupants, like in education or healthcare facilities – or you need to amplify it for theatres, art halls and places of worship – our design engineers will ensure that you can strike the perfect balance, without compromising aesthetics.
9Wood products are vigorously tested in a third-party lab for NRC accuracy.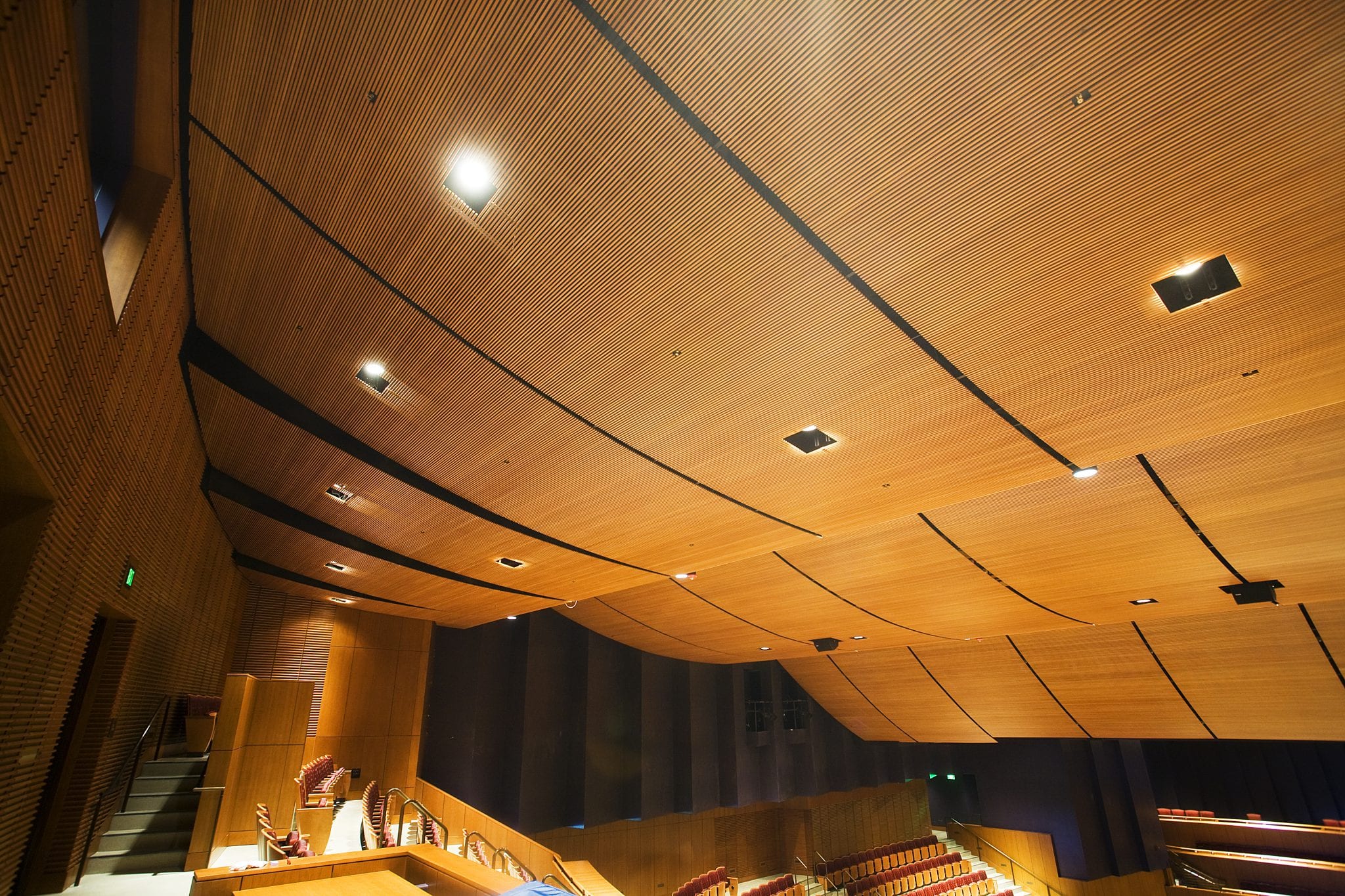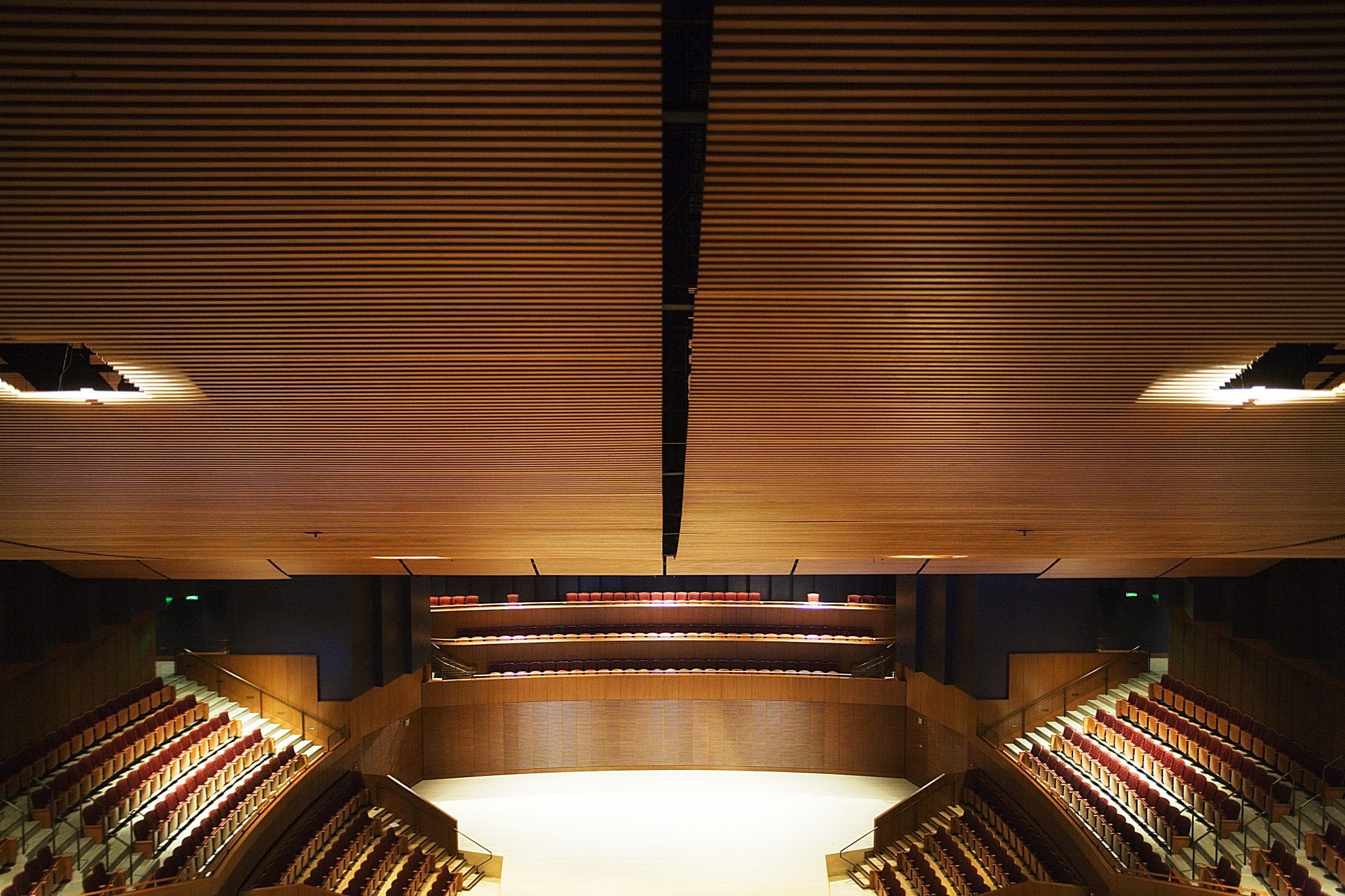 Acoustical Wood Ceiling Panels
9Wood offers you acoustic wood panels that come in a variety of products designed to provide peak absorption at certain problematic frequencies – with the ability to achieve NRC ratings of up to .90 NRC.
Materials such as metal or fiberglass can impart a "tinny" or "drummy" signature to your space, while acoustic wood wall panels and natural wood ceiling systems provide an acoustically warm and organic atmosphere with superior sound absorption or amplification.
Choose from a variety of acoustic panels, wood veneers, perforated wood panels, acoustic wood slat panels and acoustic wood ceiling tiles.
Looking For an Acoustic Wood Ceiling Solution?
Get expert guidance from the only ceiling manufacturer in the US that works exclusively with wood.
Get a FREE Design  Consult