Hanging & Suspended Wood Ceilings
Bring Your
Suspended Wood Ceiling
Vision to Life – with the Most Award-Winning Ceiling Manufacturer in the Industry
Suspended Wooden Ceilings for Any Commercial Project
Design suspended wood ceilings that meet your project specifications for any commercial use-case – and bring your vision to reality.
Speed Up the Approval Process with Wood Ceiling Consultants
Get guidance from our team of suspended wooden ceiling experts – we are the only ceiling manufacturer in the USA that works exclusively with wood.
Easily Meet LEED and WELL IAQ Standards
Improve indoor air quality (IAQ) in your space, and enhance the health of your occupants with hanging wood ceilings that are also environmentally-friendly.
Get a FREE Design Consult
The 9Wood Suspended Wood Ceiling Advantage
Never Sacrifice Your Design Vision to Meet Project Specifications
Get a FREE Design Consult With a
Suspended Ceiling Engineer
Benefits of Suspended Wooden Ceilings
Create a Beautiful Space & Meet the Design Needs of Your Client
9Wood's open grid suspended wood ceilings are superbly engineered – designed for function, without sacrificing beauty. 
Our ceilings are custom designed to attach to a standard commercial T-Bar in a variety of ways – giving you easy access to mechanical, electrical and plumbing in the plenum space.
Whether you need easier access to pipes and wiring in a theatre, concert hall, or office space, our Design Engineers will ensure that you bring your design vision to life.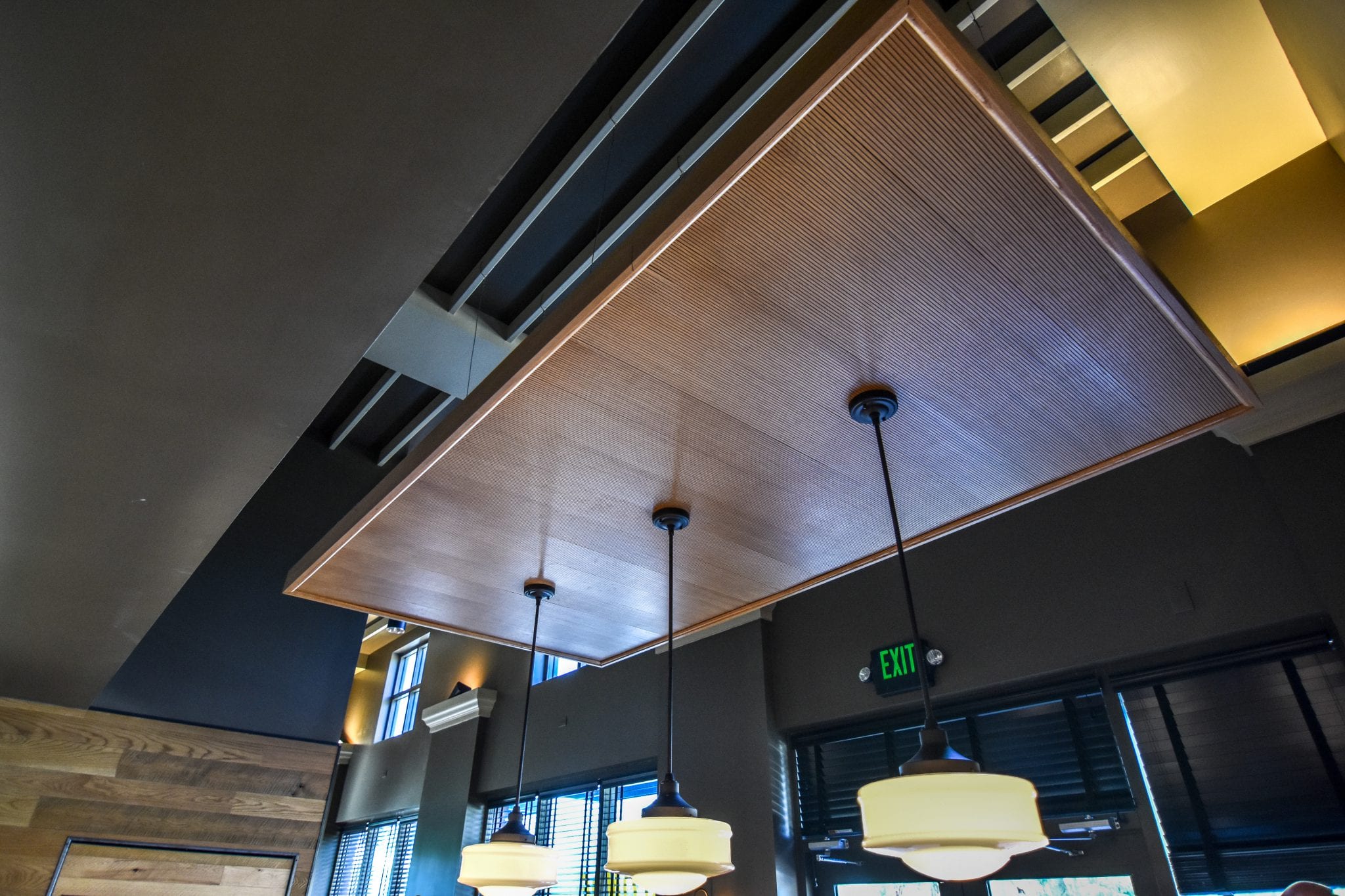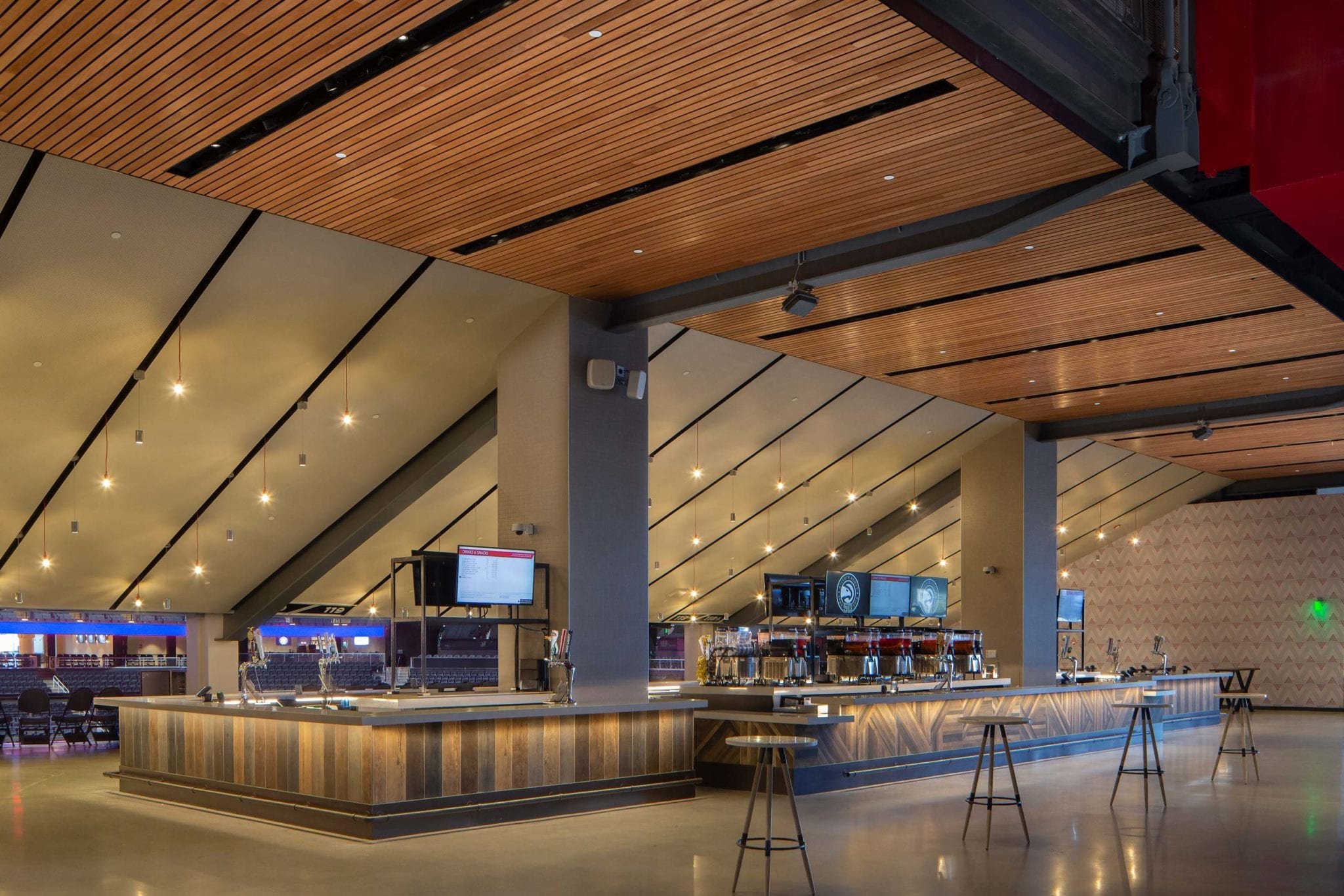 Improve Occupant Experience with Hanging Wood Ceiling Tiles & Panels
Insulate your space while providing a warm and inviting atmosphere, coupled with a classic look and finish. 
Metal or fiberglass materials lack the ability to properly absorb heat or cold, while suspended wood ceiling systems and wood ceiling panels naturally regulate the temperature in your space, keeping occupants comfortable.

Get high-quality FSC and PEFC-certified wood ceiling products that are custom engineered – and get design consultation on our range of suspended wood ceiling tiles, details and wood ceiling grid systems.
Reduce Overall Short & Long Term Expenses
Flexible suspended wood ceiling systems means easy access to the plenum space – reducing overall construction, installation and maintenance costs.
Suspended wood ceilings also reduce the amount of air that needs to be cooled or warmed in a room, which helps to lower your energy bill over the long run.
Looking For a Suspended Wood Ceiling Solution?
Get expert guidance from USA's only ceiling manufacturer that works exclusively with wood.
Get a FREE Design Consult