The sharp rise in construction material costs is catching everyone's attention, especially the dramatic increase in lumber prices. Architects and designers are rightly concerned about rising costs impacting their construction budgets. The hemlock advantage is 9Wood's answer to keeping wood ceiling prices stable and dodging the budget axe. For 25 years, western hemlock has been the most economical species 9Wood offers and this will not change. The Hemlock Advantage boils down to three benefits.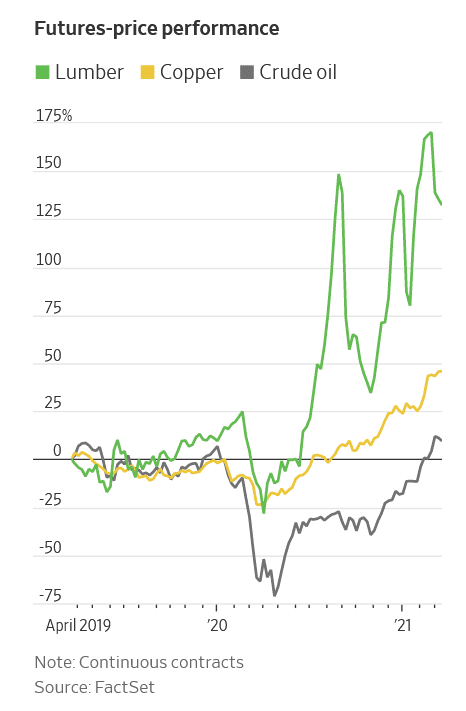 1. Hemlock Prices Are Stable
Despite the sharp rise in hardwood, softwood, and plywood prices, hemlock prices have remained relatively morestable. This price stability is due to a happy circumstance: changes last fall in US tariffs. 9Wood's hemlock is sourced from certified well-managed forests located in nearby British Columbia. This area is called Cascadia, an economic and cultural zone stretching from Oregon to British Columbia. The Trump administration raised tariffs on our Canadian hemlock to $0.21 per $1.00 in 2018. But recently, with the renegotiated Canada-United States-Mexico Agreement (CUSMA), tariffs dropped back down to $0.09 per $1.00. Although market demand has driven up all wood prices, this reduced tariff has partially offset those increases.
12-15-2021 Update: Even with recent tariff increases, hemlock prices are still much more stable than most hard wood or soft wood varieties harvested in the United States. We will continue to report on this situation.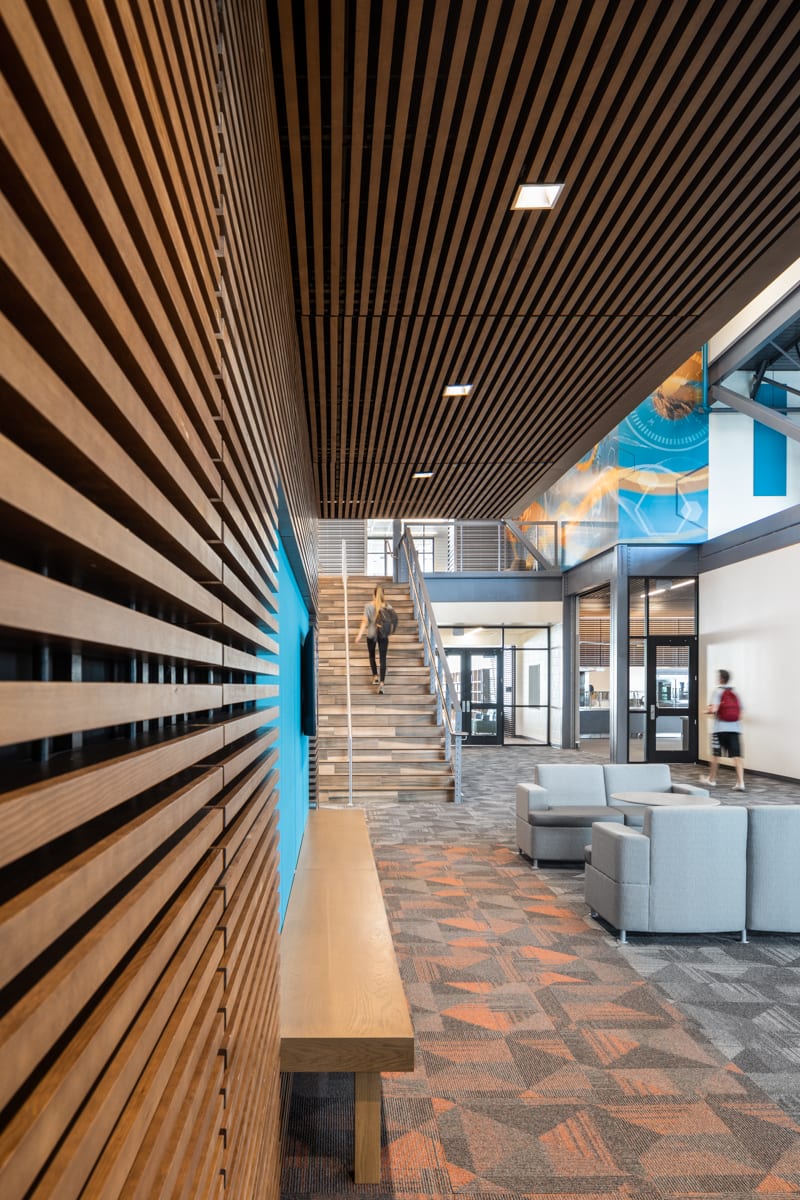 2. Hemlock Is Available
Clear, knot-free lumber used in wood ceilings is the cream of the softwood supply chain. It takes gallons of milk to make a quart of cream. But if the demand for milk increases, more cream is available. The sharp rise in demand for normal-grade framing lumber, of which hemlock is an important source, has actually increased the availability of premium-grade clear hemlock. Hardwoods such as poplar, maple, ash, and oak are currently seeing supply-chain problems, disrupting the availability of the premium grades needed for wood ceilings. We have not encountered any disruptions in the supply of our PEFC certified hemlock (Programme for the Endorsement of Forest Certification). We do not anticipate any.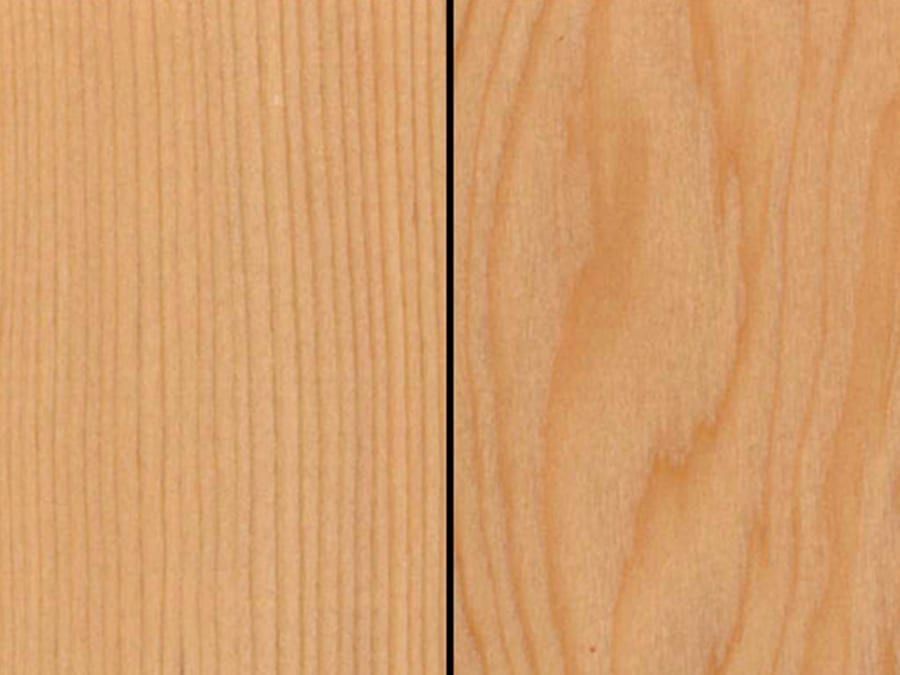 WESTERN HEMLOCK
Solid Soft Wood Species
VARIATION: Medium
FAST>TRACK: Yes
SOLID COST: $
VENEER COST: N/A
EXTERIOR: Yes*
FSC®: No
PEFC: Solid
3. Hemlock Is Versatile
Hemlock is a blond wood with beautiful texture and grain. Its basic hues are flaxen, and clear lumber means the wood is free of any dark knots. Many designers love hemlock's light color and select a clear, low sheen finish to bring out its natural warmth. But hemlock is flexible. Our proprietary stain technology allows designers to transform hemlock into dark walnuts, warm honey oaks, or rich-hued cherry.
These are simply gorgeous stains. We offer a line of 10 standard stains, and we also invite custom stain matches. Hemlock has another advantage: its long lengths. Most panel products come in 8' modules. Hardwoods top out at 10'. But hemlock offers lengths up to 12' or even 14'. These lengths are often not required, but it is nice to have a species with more flexibility in module sizes.
Here are some examples of the versatility of hemlock for wood ceilings and walls.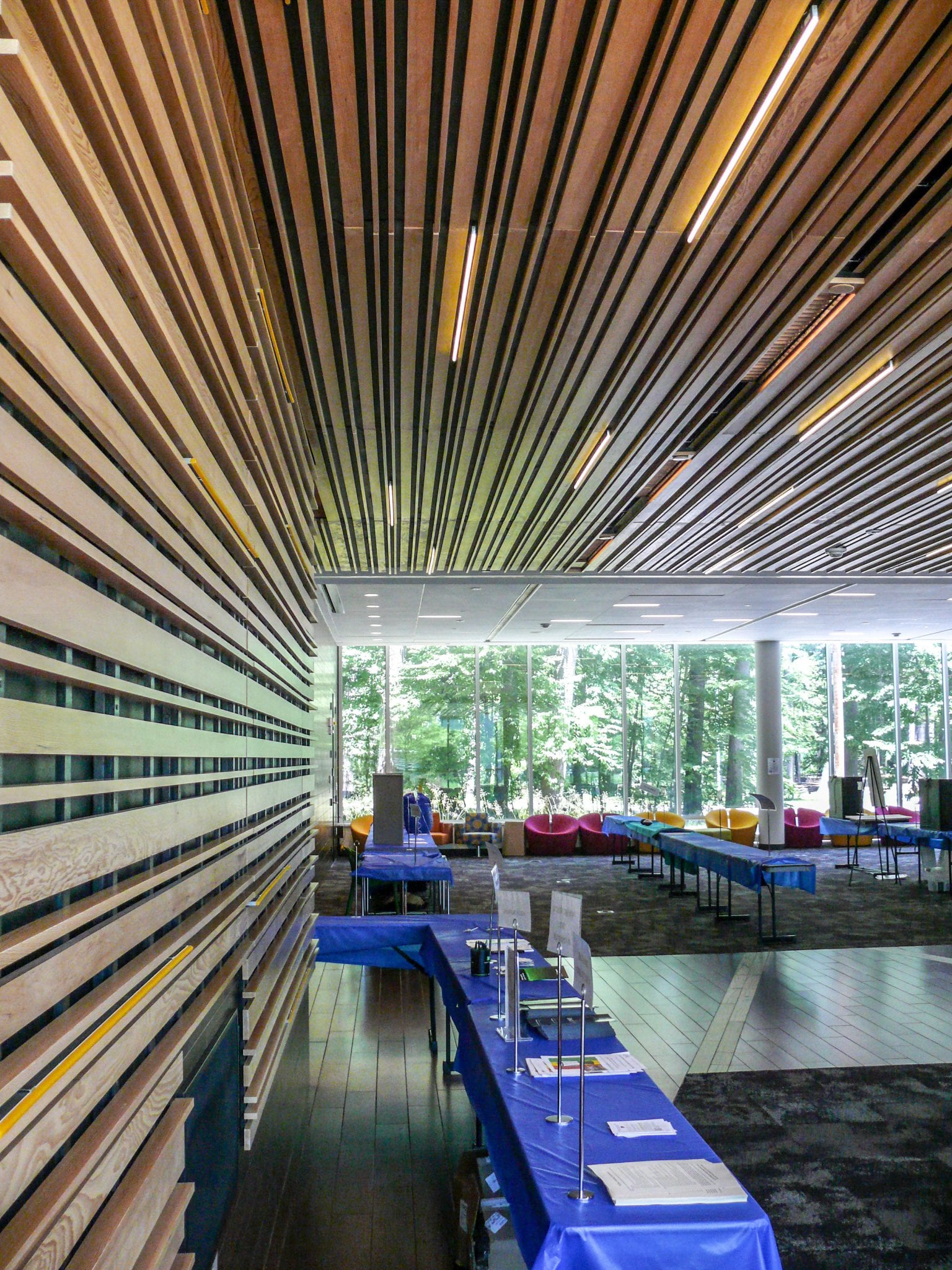 MEP and lighting integration with western hemlock wood ceilings
Exterior soffits using western hemlock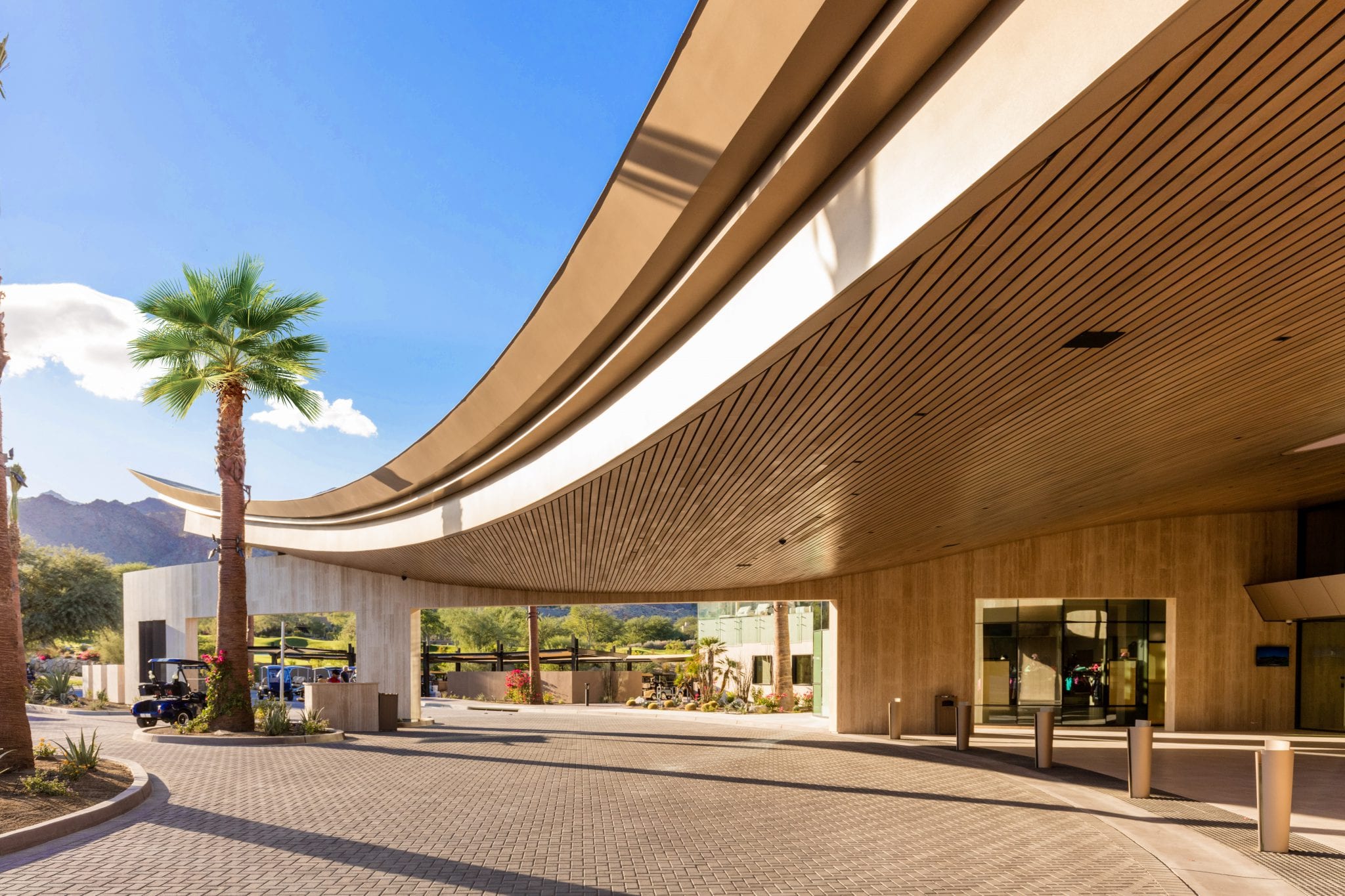 The Advantages of Hemlock in Wood Ceilings
We can summarize the Hemlock Advantage in a short: Acoustical subcontractors are trying to stay competitive during a time when the cost of building materials is skyrocketing. Hemlock wood ceilings through 9Wood are becoming the competitive option among solid wood ceiling products. Don't risk losing your next job. Get a quote from 9Wood.