Charles Schwab Campus — Austin, TX
Solid Western Hemlock with Stain
SKU(s):2316-2, 2116-2
---
The Amenity Center and Building 2 at Charles Schwab's Gracy Farms campus in Austin, Texas, features 22,143 sq. ft. of Forest Stewardship Council certified western hemlock linear ceilings in multiple elevations and dimensions.
The wood "softens the modern architectural forms," says the senior designer at Page, Austin, Texas. The ceilings contribute to "gracious and interconnected public spaces," the architect says. "They complement the unique natural features of the campus setting in an urban forest."
The Amenity Center features a 4,188 sq. ft. panelized linear wood ceiling in its lobby. The stained hemlock overhead adds warmth. It's not an industrial space. Instead, it makes you feel at home. The panelized linear ceilings run on the lower lobby level and at the top of the staircase.
Building 2 has 17,955 sq. ft. of both panelized and continuous linear wood systems — (1) a 8,786 sq. ft. panelized linear wood ceiling in the lobby and hallways, and (2) a 7,774 sq. ft. continuous linear wood ceiling and 1,395 sq. ft. open reveal continuous linear wood ceiling in a multipurpose auditorium and dining room.
The auditorium is "where the magic happens," the subcontractor says. These ceilings are V-shaped, and angle upwards, inwards and outwards. "The ah-ha moment came when the owners said, "That's what we wanted. It's absolutely beautiful."
Featured Article
Featured Video
Project Details
BUILDING TYPE
Office
ARCHITECT
Page, Austin, Texas
CONTRACTOR
DPR, Austin, Texas
SCOPE
24,856
COMPLETION DATE
February 2018
AWARDS
2019 CISCA Award of Excellence (West Region/Office)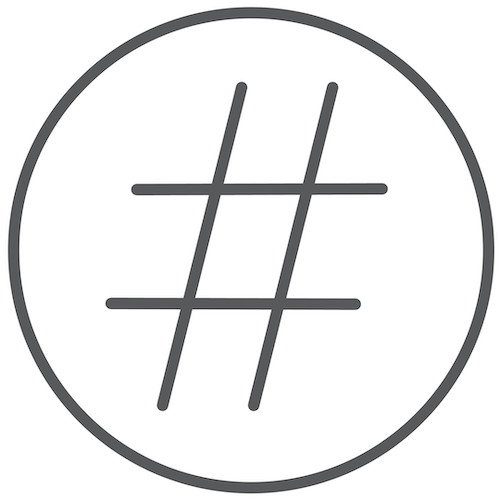 9WOOD PROJECT
12356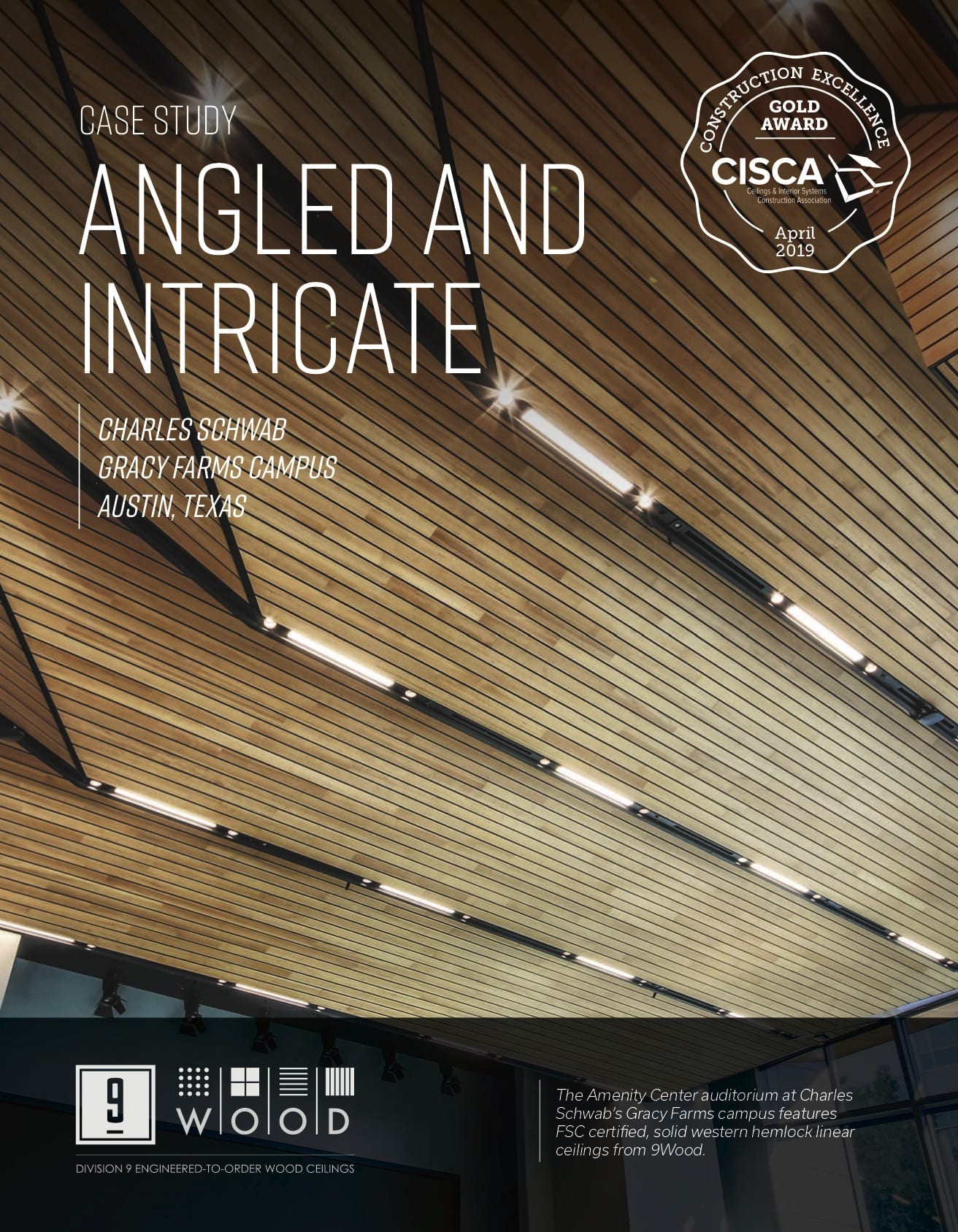 Case Study
Angled and Intricate
"This was 100 percent the most intricate, detailed and complex ceiling we've ever built."
Download Case Study
Similar Projects
Similar Buildings