Walton Arts Center — Fayetteville, AR
Solid Western Hemlock with Clear Finish
SKU(s):6614-6
---
The Walton Arts Center in Fayetteville, Arkansas, features two ceilings from 9Wood—a 5,598 sq. ft. diamond ceiling in the lobby, and a 1,008 sq. ft. cube ceiling in the museum's Garden Room. Bora Architects, Portland, Oregon, specified the design.
The lobby and balcony ceiling with triangular design elements is monolithic. It's made with panels featuring just three unique 2' 9" by 2' 9" open-cell cubes—622 open-cell cubes with crosspieces—and 251 main runners, 599 cross tees and 2 curved trim pieces—a total of 1,474 separate components.
9Wood engineered the ceiling systems to be assembled efficiently on site. In the case of the lobby ceiling, the larger of the two ceilings, 9Wood found a way to fabricate just three standard panel types to create a monolithic ceiling with complex geometry. The diamond monolithic cube ceiling fit intricately around corners and integrated perfectly with speakers and light fixtures.
The manufacturer designed three standard panels to create a monolithic ceiling. "We were able to meet the GC's schedule," said Bob Brush of TCM Enterprises.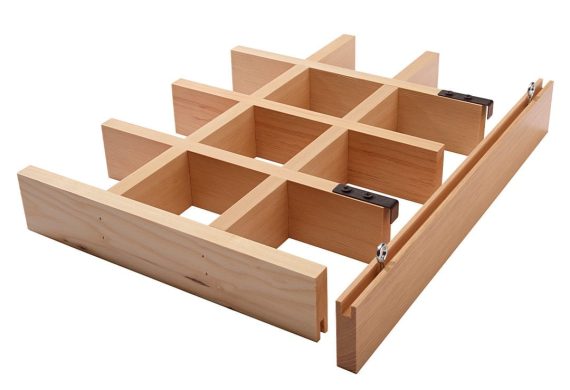 6600 Monolithic Cube – Wood Grid
Ideal for clouds, this all-wood cube delivers the commanding look of angles and depth without a T-Bar.
(more info)
Project Details
BUILDING TYPE
Civic
ARCHITECT
Bora Architects, Portland, Oregon, Polk, Stanley, Wilcox Architects, Fayetteville, Arkansas
CONTRACTOR
TCM Enterprises, Bethel Heights, Arkansas
SCOPE
6,721
COMPLETION DATE
December 2016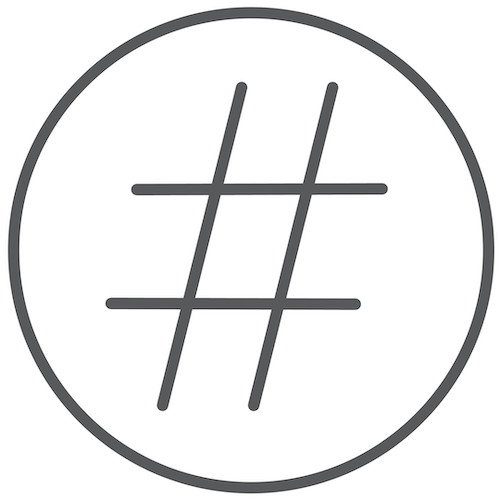 9WOOD PROJECT
10031
Download all Data Sheets, Guide Specs, CAD Details and Acoustic Tests (if any) associated with this project.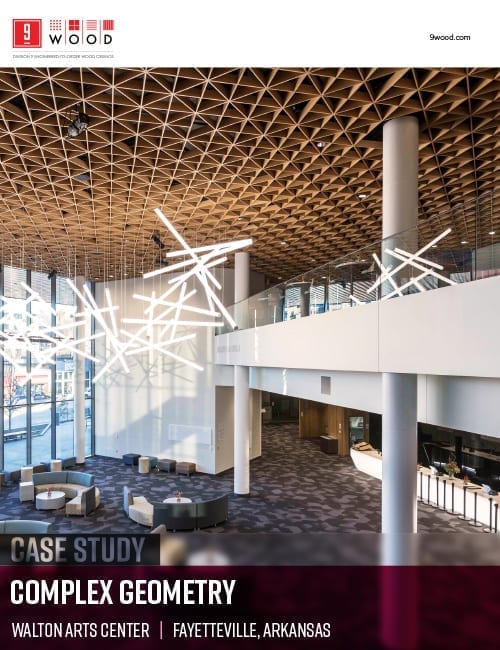 Case Study
Complex Geometry
9Wood designed two ceilings that appear monolithic, but are made of open-cell cubes.
Download Case Study
Similar Projects
Similar Buildings