Loma Linda University Social Action Corps Health Systems — San Bernardino, CA
Cherry Veneer with Clear Finish
SKU(s):6616-24, 2114-3, 1414-6
---
Located in a city plagued by gang problems and a Chapter 9 bankruptcy, the Loma Linda University Health and Educational Center in San Bernardino, Calif., "represents the first step to rebuilding hope and reviving the community," says a video about the facility's grand opening.
From the entry portico and through the interior hallways, the use of wood "creates a grand gesture of warmth and welcome to all," says Tatyana Lemon, IIDA, LEED AP, Senior Associate at Boulder Associates Architects, Boulder, Colo.
The lobby features a vaulted, FSC cherry-veneered, panelized linear wood wave ceiling and matching curved box beams. The curved box beams are decorative, designed by the architect to look like joists. The box beams and linear wood wave ceilings fit snugly together, though they are suspended independently. "This is engineering we have never done before," says 9Wood Project Manager Brad Leonard.
The project includes eight vaulted ceilings in hallways on two floors and several wood grille wall panels, which had to be specially fabricated, finished and attached. The center's vegetarian restaurant features a ceiling made of 2-foot by 2-foot cubes. 9Wood created a special dovetail joint to create the large, open cubes. The exterior tongue-and-groove wood ceilings matches the cherry wood color of the interiors.
In all, Loma Linda University Health and Educational Center features seven different wood ceilings.
Featured Article
Featured Video
Project Details
BUILDING TYPE
Healthcare,Education
ARCHITECT
Boulder Associates, Irvine, California
CONTRACTOR
Elljay Acoustics, Placentia, California
SCOPE
10,578
COMPLETION DATE
July 2016
AWARDS
2018 CISCA Award of Excellence (Gold, West Region, Healthcare)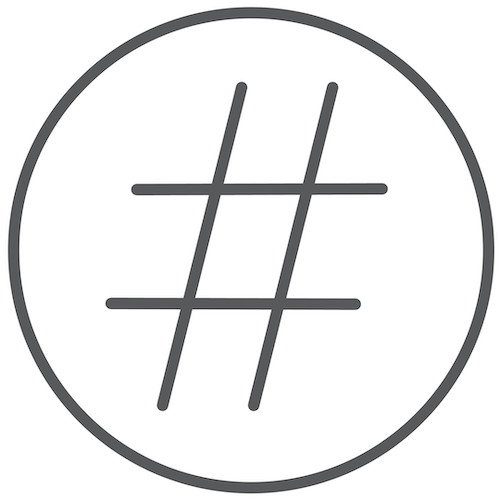 9WOOD PROJECT
11006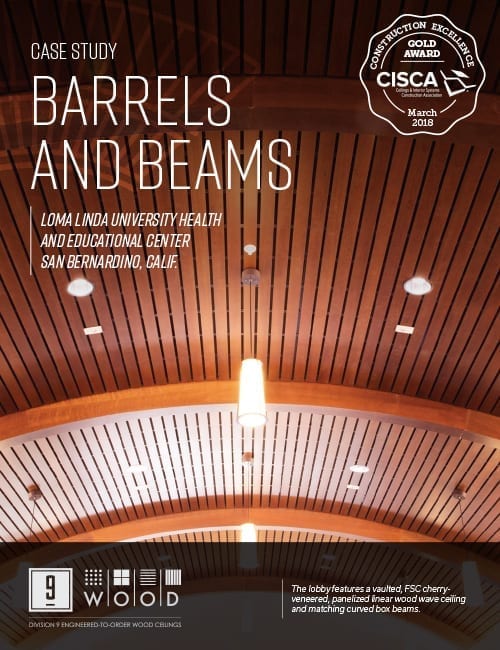 Case Study
Barrels and Beams
"We gravitated towards wood to bring warmth and timeless aesthetics to the space," says the architect.
Download Case Study
Similar Projects
Similar Buildings