The Basics of Linears or Wood Slat Ceilings
A linear wood ceiling is when you look up from the floor and see a nice, wide piece of wood. So it is much wider than it is deeper; we often hear it referred to as a wood slat or a plank. It is comparable aesthetically to a flooring system, the big differentiator is that it does offer acoustics.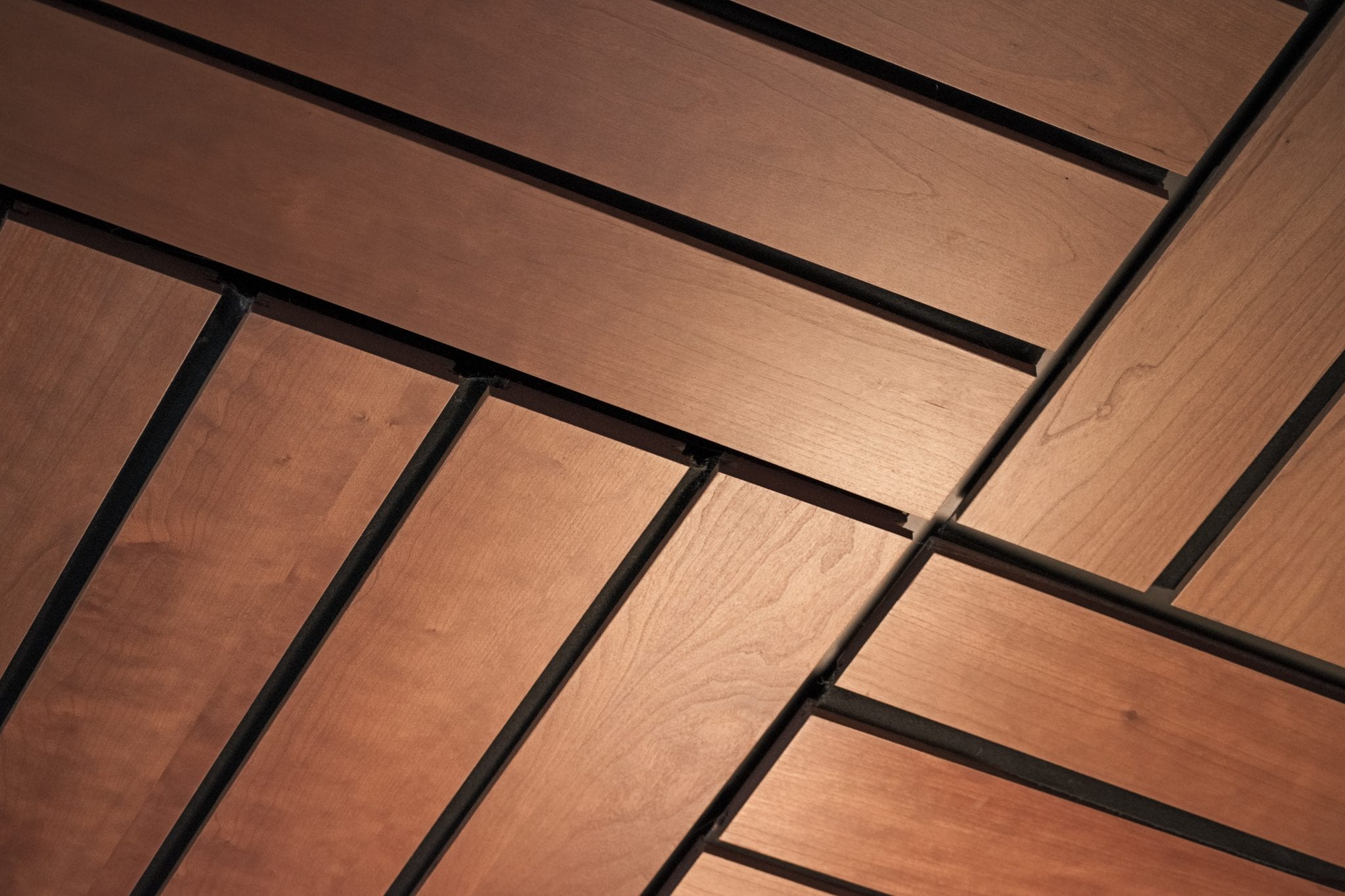 A reveal is that open space in between each wood plank, which is what is going to give you the acoustic value out of the ceiling. When talking about installation, whether you directly screw into the grid or attach a clip, you'll want to make sure you have enough room in there to make that actually achievable.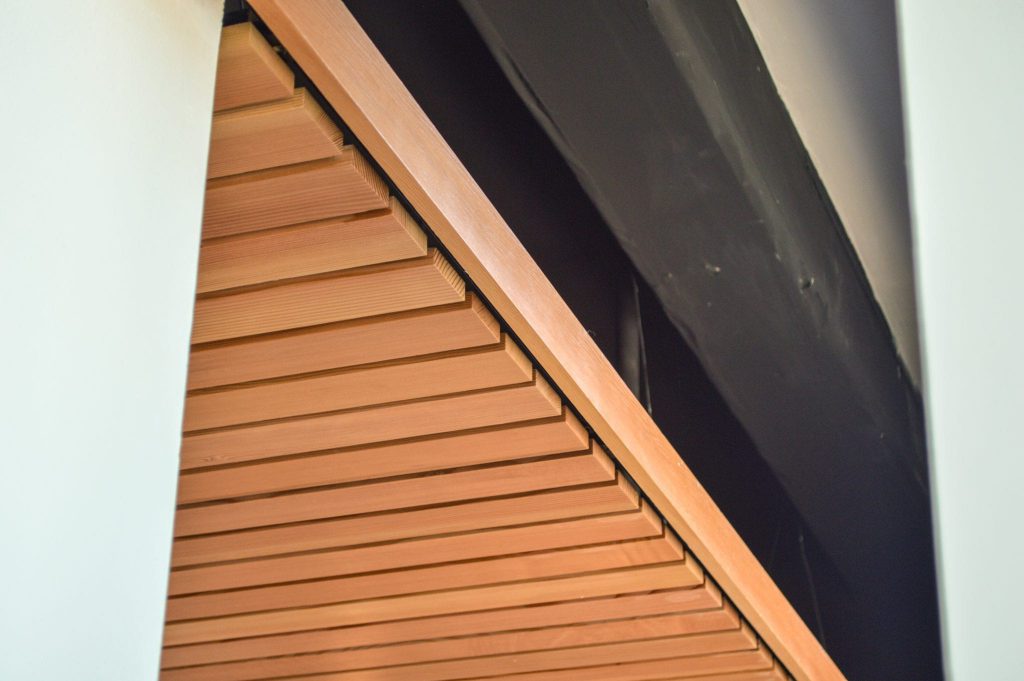 Assembly Types
There's three different categories in the linear systems family. You've got your panelized system which is exactly that, it comes in panels in 4' through 12'. Then you have progressively installed products, which do mimic a flooring type installation. Then you've got your fully accessible products as well, that would attach and hang from the grid much like a tile.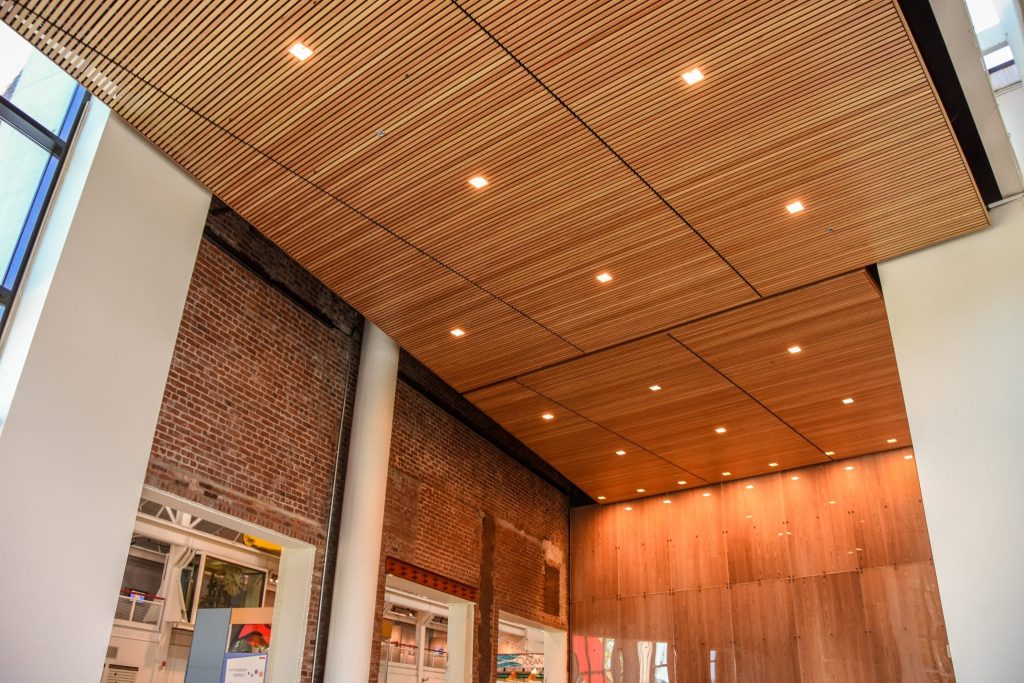 Panel (Module) Sizes
Your main variables for when you are selecting a dimension for your wood slat is pretty wide. So if you're using a solid wood, then you would only be able to do 5 ¼" max width but if you move into a veneer option for species selection then you can play with all sorts of things. We've seen as wide as 10 inches in a certain linear system. The real reason you can't go wider than 5 1/4" on solid wood is because that's how trees grow. It's difficult to get a piece wider than that, that's going to be mineral streak free, not have any knots and then also offer the dimensional stability that would be required to keep your system intact.
We stay on a 12" module mainly for two different reasons: pricing and installation. Those are standard dimensions to work with. You do have the ability to get a wider module, but it will affect your pricing. This drove the overall design of the 9100 Hybrid Panels which combine elements of panelized linears. When it comes to solid wood it can be all the way up to 12'. When you're working with veneer, industry standard is 8' or 10' sheets, so we try to stay within those constraints.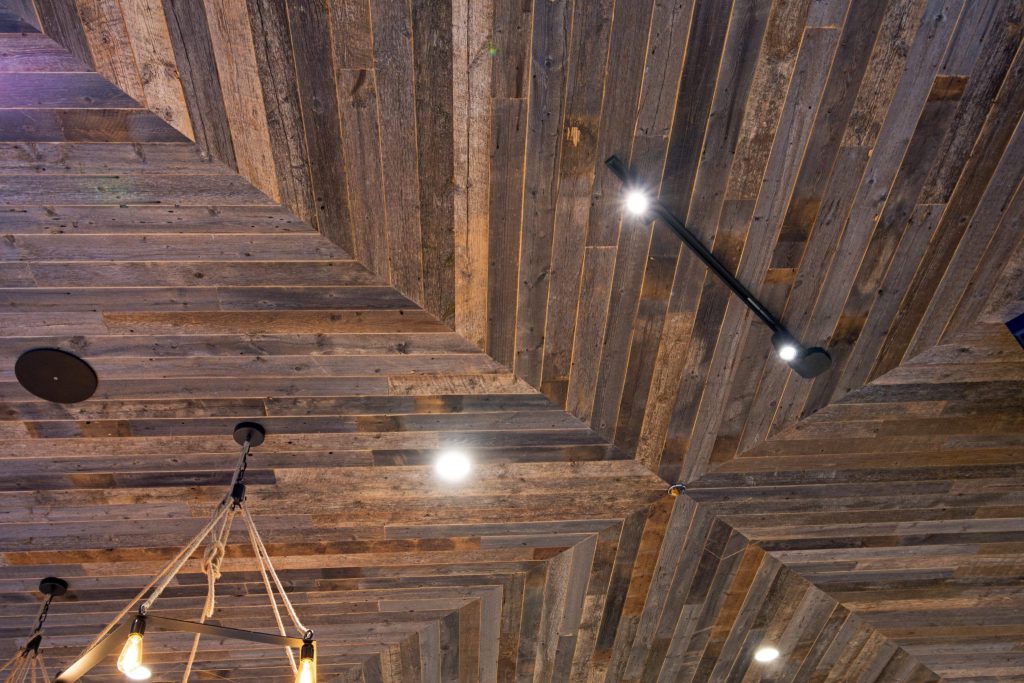 Within the linear series for wood slat ceilings, you have three different species options. You've got softwoods (like a western Hemlock), you've got hardwood (like white oak) or you could use a hardwood veneer on a particleboard substrate. Specifying solid wood has a few different attributes you might want in your ceiling.
Starting with the inside of the building, your advantage for using solid wood is you have plenty of species options and then you also have the ability to get a lot of different varying lengths.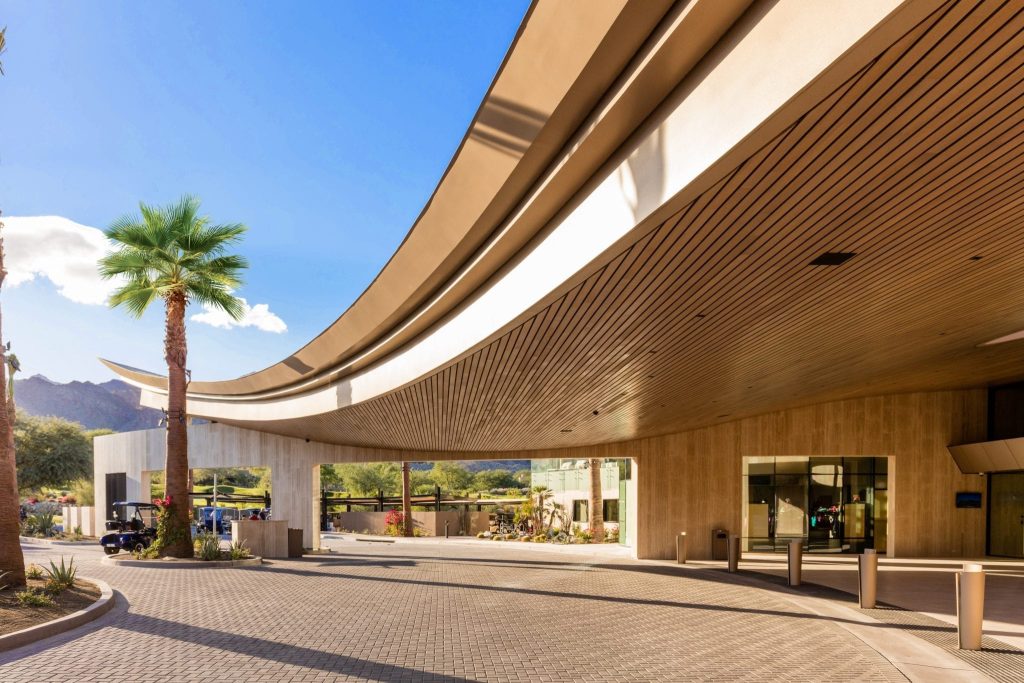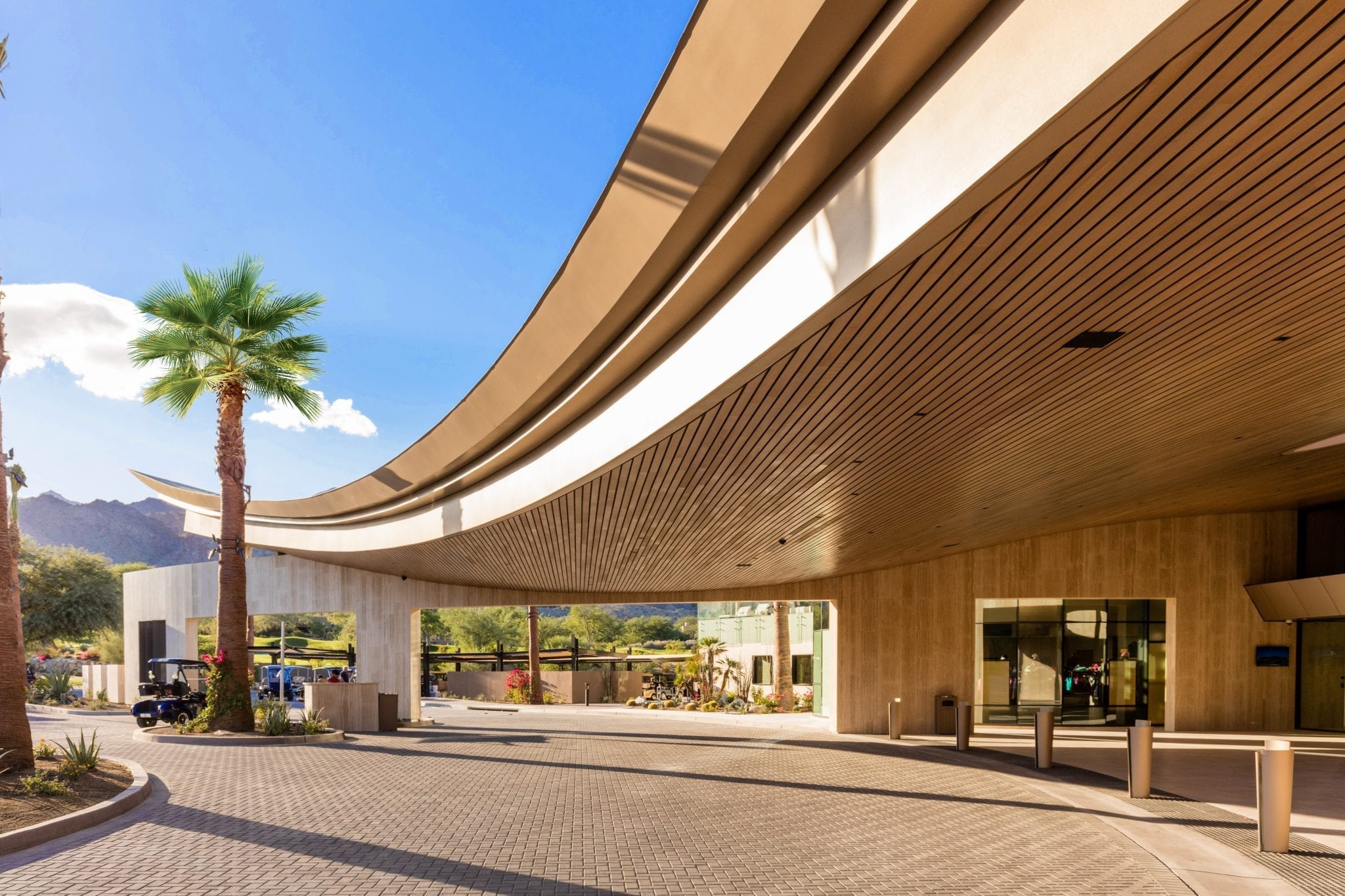 Exterior Linear Wood Ceilings
Then as you move to the exterior portion of the building, solid wood, which we recommend specifying, is going to hold up better in that environment. There are two big qualities you get with a veneer. First, it's generally more economical, especially in our linear systems, and then the veneer also cuts down on the variation in the color and the grain that you might see in a solid wood.
Not all of our linear systems are available in veneer and solid wood. If you took our tongue and groove for instance, it's only available in solid wood, but if you reached out to your Design Assist Specialist, they can help walk you through that species selection for that product you are looking for.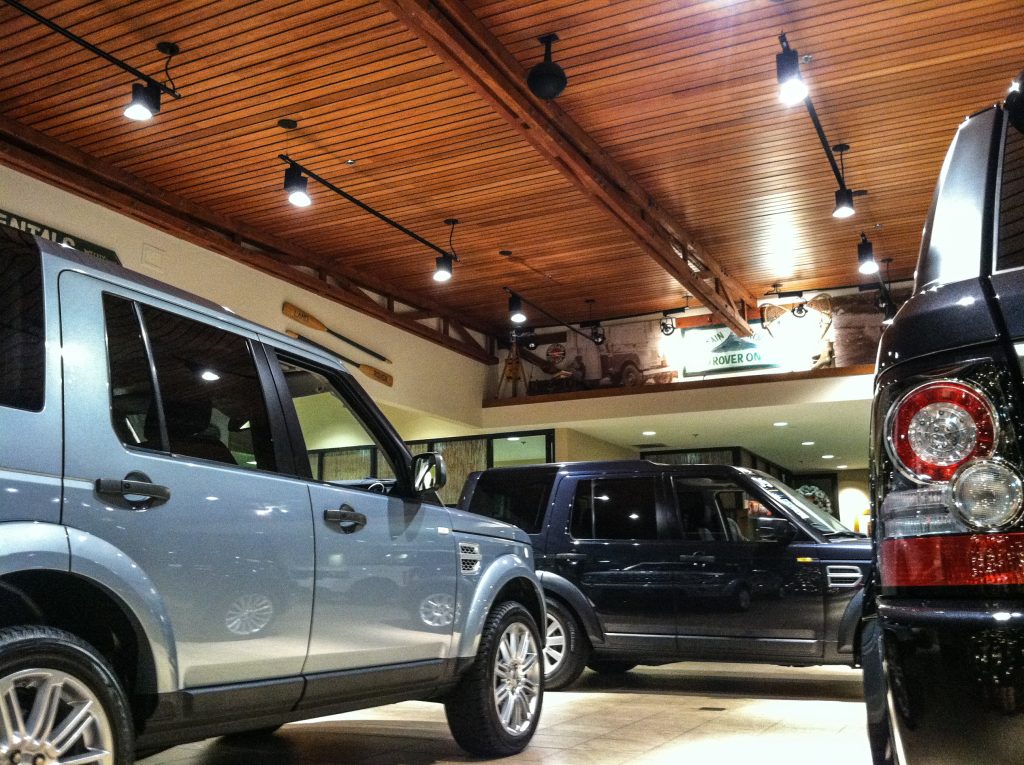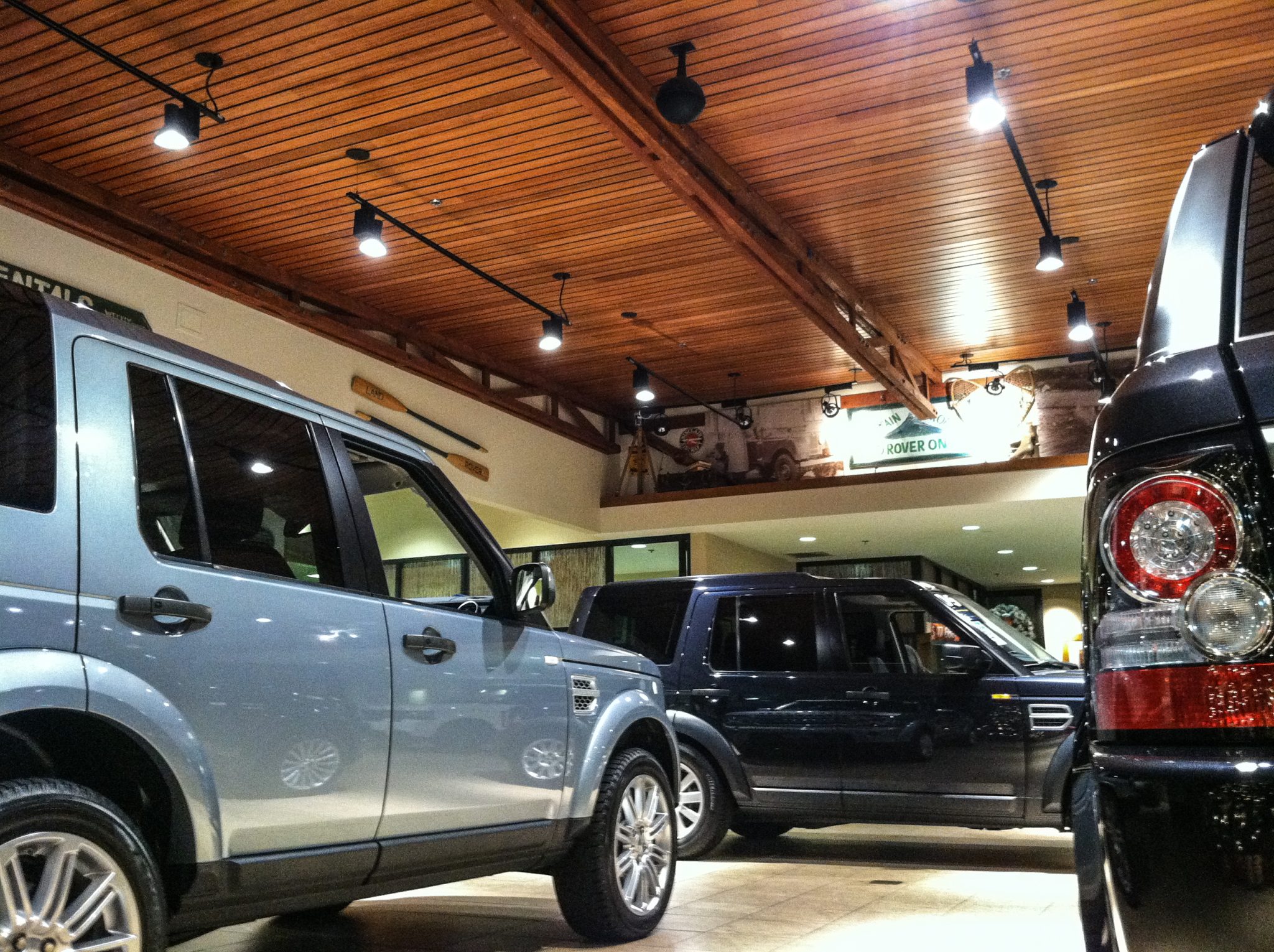 The three main finish options for 9Wood linear system: (1) you've got your clear finish which is going to accentuate and bring out the natural beauty in your wood selection or (2) you can do a stained look–we offer several different standard stains or you can do a custom stain–then (3) as you move into the more opaque finishes, which is more like a paint grade finish, you're hiding some of the grain and the look of the natural wood. Everything within the project (as far as species), color all the way down to the grain, is approved by the architect before we move into fabrication.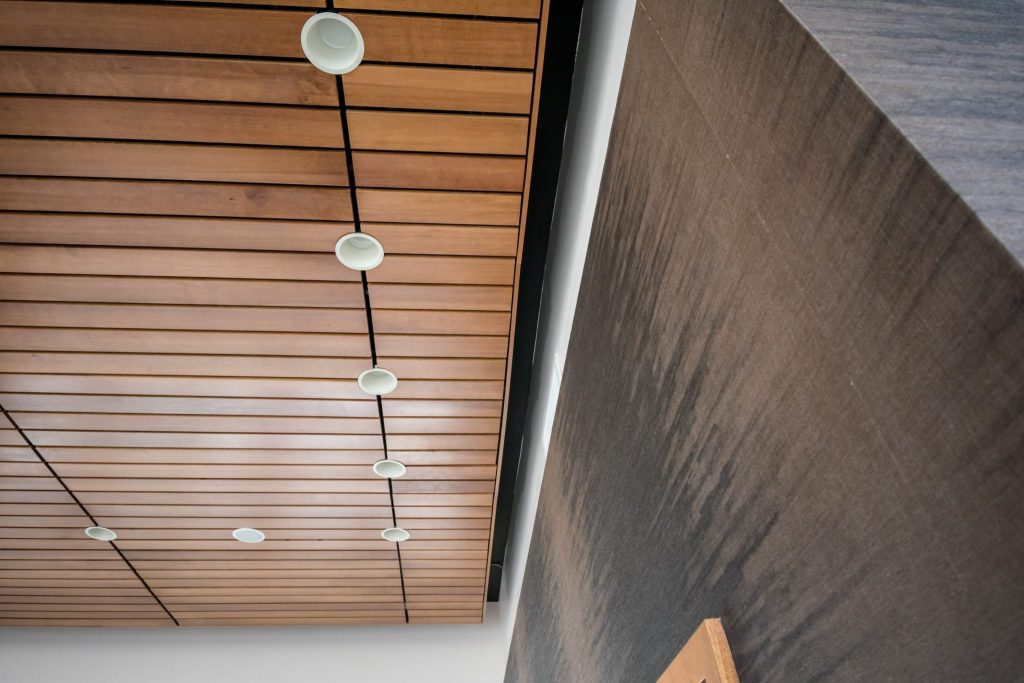 Suspension & Details
All of 9Wood's linear systems attach directly to a 15/16″ T-Bar grid system. 9Wood offers a ton of resources for penetrations, light fixtures, the perimeter of the ceiling, both in our learning center on our website and each project leader is dedicated to a territory across the country and they will help you in detailing those types of things. Showing how to install the light fixtures in the field, demonstrating the field cutting, and things of that nature.
Linear Ceiling Accessibility
We have a few different accessibility options within our linear family. A more direct attach system like our panelized linear system would have a caddy-lock access system, which is downward accessible. Then we have a fully accessible option which hangs from the grid much like a tile. Then we also have a great accessible system with our progressively installed linears, which instead of having the square cut-out that you look up and it's incredibly obvious, we have one that drops down and it's hinged on one side. It maintains that progressive look throughout the space, making it almost completely unnoticeable. We know that accessibility is a huge part of the wood ceiling, so we have some very economical options.
Linear Wood Ceiling Pricing
A typical range for our linear products is low to mid teens and then it can go up into the high 20's, maybe even further than that depending on a few different factors: species, how much wood you have per square foot, are you working with a stain or a clear finish. The most budget friendly linear system and actually the most economical system in 9Wood's entire offering is the progressively installed system with a veneer on a substrate.
Typical lead-times for a 9Wood product is 8 to 10 weeks up front for the approvals process, which is your shop drawings and your submittal samples. Then after we get that approved, we're going to move into fabrication, which can be another 8 to 10 weeks, so all in you're looking at about 16 to 20 weeks for your wood ceiling.
Quick Ship Fast>Track
We have a few different options for expediting your ceiling, we'll work with you if you're up against a schedule crunch, or we have our Fast>Track Program, which is your wood ceiling in 3 – 6 weeks, including approvals, and we'll give you a guaranteed ship date.
I think my favorite part about the job is, there is so much creativity out there, and it's just really fun to see all that is coming in from all over the country, from all these fascinating and great architects we get to work with. Then seeing a design and assisting with it, helping it get from the conceptual phase, and then even visiting that building two or three years later and seeing it all come to fruition is a really rewarding feeling.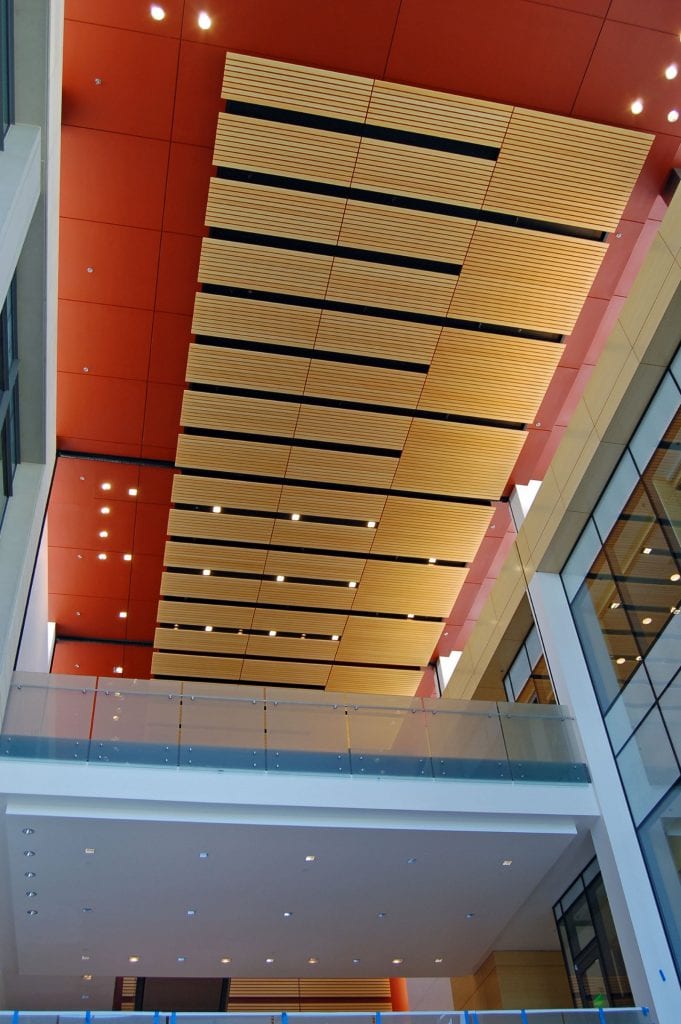 What about Grilles?
You might also be interested in: