TripAdvisor — Needham, MA
Red Oak with Stain
SKU(s):1115-3
---
Designing a 282,000SF world headquarters is a monumental task in itself, but making such a large space feel warm and "homey" is an altogether different challenge. Baker Design Group was tasked by TripAdvisor for such an undertaking for their new HQ in Needham, MA. The design intent was to give employees and business partners a "connotation of home". The key was introducing lots of natural materials, including wood, to create an "exposed wood deck and beam loft building." A wood ceiling would help meet the aesthetic and acoustic requirements of the large space.
Standing in the main "forum" atrium, the overhead ceiling panels are emblazoned with a blue sky graphic to give it the feel of strolling outside on a clear, sunny day. Four floors wrap the giant gathering space like stacked terraces, and a large amount of the building's 13,000SF wood ceilings are visible from this vantage for an impressive architectural display.
To meet the acoustic and aesthetic requirements, BDG specified a deep "baffle" Grille. Not only do the unusually large ¾" x 5" blades on 6" centers match the grandeur of the building, but this configuration gives enough open area to achieve the required 0.85 noise reduction coefficient (NRC), largely delivered via 1-1/2" fiberglass blanket above the grilles. This helps dampen the sound for the open-plan design, which is quickly filled with conversations and background noise from the over 1,400 employees.
The aesthetic requirement created another challenge, especially given the compressed schedule. The original color control was stained Teak veneer, known for its rich grain. Due to schedule constraints of securing that volume of Teak veneer from overseas, 9Wood proposed an alternate sourced in North America: Quarter Sliced Red Oak. Agreeable to the Red Oak's natural graining, the tricky part was dialing-in the perfect tone to mimic Teak's color. 9Wood provided a few versions of stained hand samples, and then a 4-panel mock-up, to make sure everyone was satisfied before fabrication.
BDG's ideal was to create "an 'un-corporate' working environment that is both timeless and authentic." Acoustical contractor Allan Construction summarized the project's success aptly, commenting—"It's very outdoorsy. It looks more like a home than a business."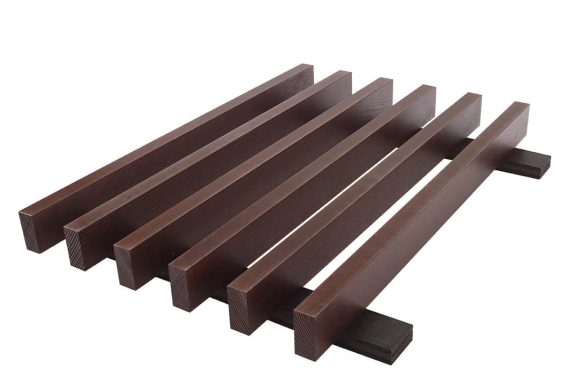 An elegant and practical system that is seismically compliant and simple to install and remove.
Featured Article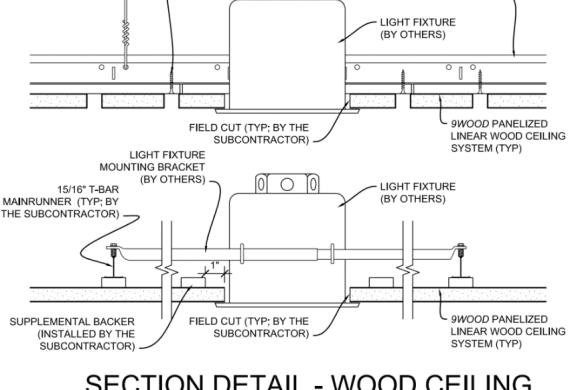 Light fixture selection and integration is a key feature in any space. But how is it accomplished? Can I put lights in any ceiling? How…
Featured Video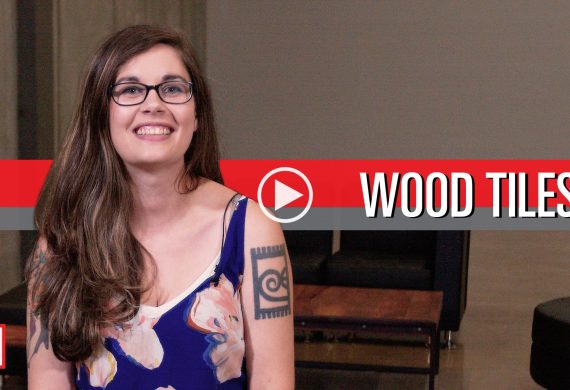 Introduction Michael Roemen: "Hey everybody, we're excited for you joining us in today's video. Kat and Derek will be talking about wood ceiling Tiles…
Project Details
BUILDING TYPE
Office
ARCHITECT
Baker Design Group, Boston, Massachusetts
CONTRACTOR
Allan Construction, Inc., Salem, New Hampshire
SCOPE
13,852
COMPLETION DATE
July 2016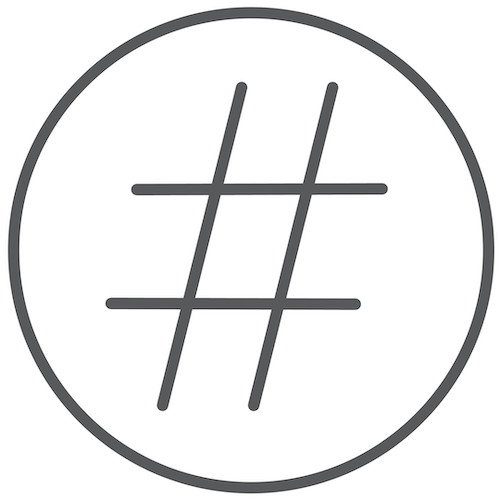 9WOOD PROJECT
9527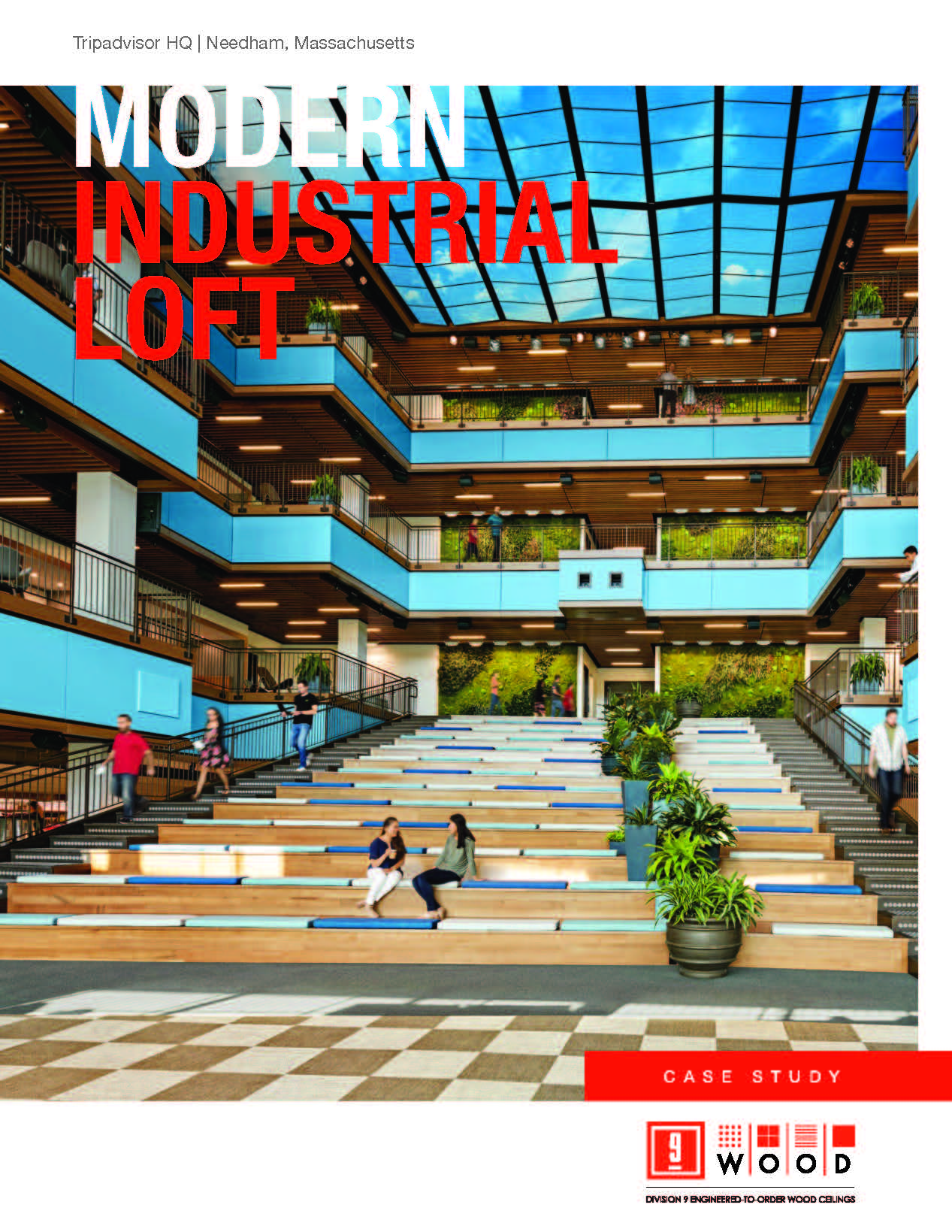 Case Study
Modern Industrial Loft
Baker Design Group's design intent for Tripadvisor's new HQ near Boston was an "exposed wood deck and beam loft building". It featured 13,852 SF of 9Wood 1100 Cross Piece Grille.
Download Case Study
Similar Projects
Similar Buildings