California State Lottery — Sacramento, CA
Cherry Veneer with Clear Finish
SKU(s):3208-2-4848-72, 3108-2, 2716-2
---
The architectural vocabulary for a new state lottery headquarters building is all about angles. Angles on the exterior. Angles in the shape of the rooms. Angles overhead.
"The angular forms evoke energy and excitement," says Curtis Owyang, AIA, principal with the design firm, LPAS Architecture + Design. "It represents an important identity for the client."
This brings us to the ceilings — "folded planes of wood," as the Owyang describes them, that are also acoustically absorptive. The panels had a noise reduction coefficient (NRC) of .90 with added 1-1/2″ insulation.
The main space is the Pavilion. It's a multi-purpose, flexible-use chamber mainly for lottery commission hearings. Shaped like a football, the room features six ceiling bays at heights ranging from 14′ to 16′. The bays feature angled 48″ by 48″ panel tiles combined with 24″ by 48″ fascia boards — a 4′ by 6′ "checkmark" panel. From the side, the panel assemblies look like checkmarks.
The Pavilion ceilings attenuate sound. Whereas standard acoustic tile is usually flat and available in 2′ by 2′ and 2′ by 4′ sizes, the architect wanted acoustic performance in angled 4′ by 6′ panels. This stretched 9Wood's capabilities, but certainly didn't exceed them.
Featured Article
Featured Video
Project Details
BUILDING TYPE
Office
ARCHITECT
LPAS, Sacramento, California
CONTRACTOR
Pat Baird Acoustics, Rocklin, California
SCOPE
12,403
COMPLETION DATE
March 2011
AWARDS
2012 CISCA Award of Excellence (Gold, West Region, Acoustical Solutions)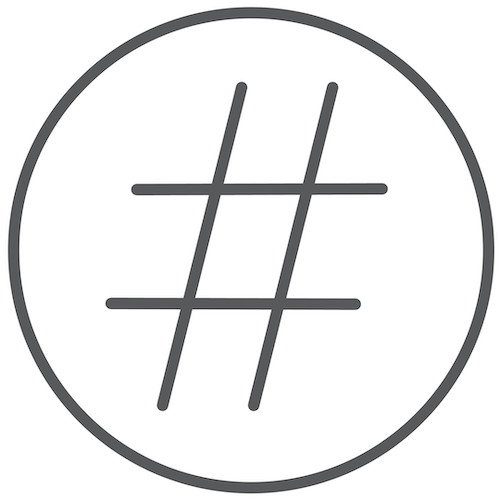 9WOOD PROJECT
3826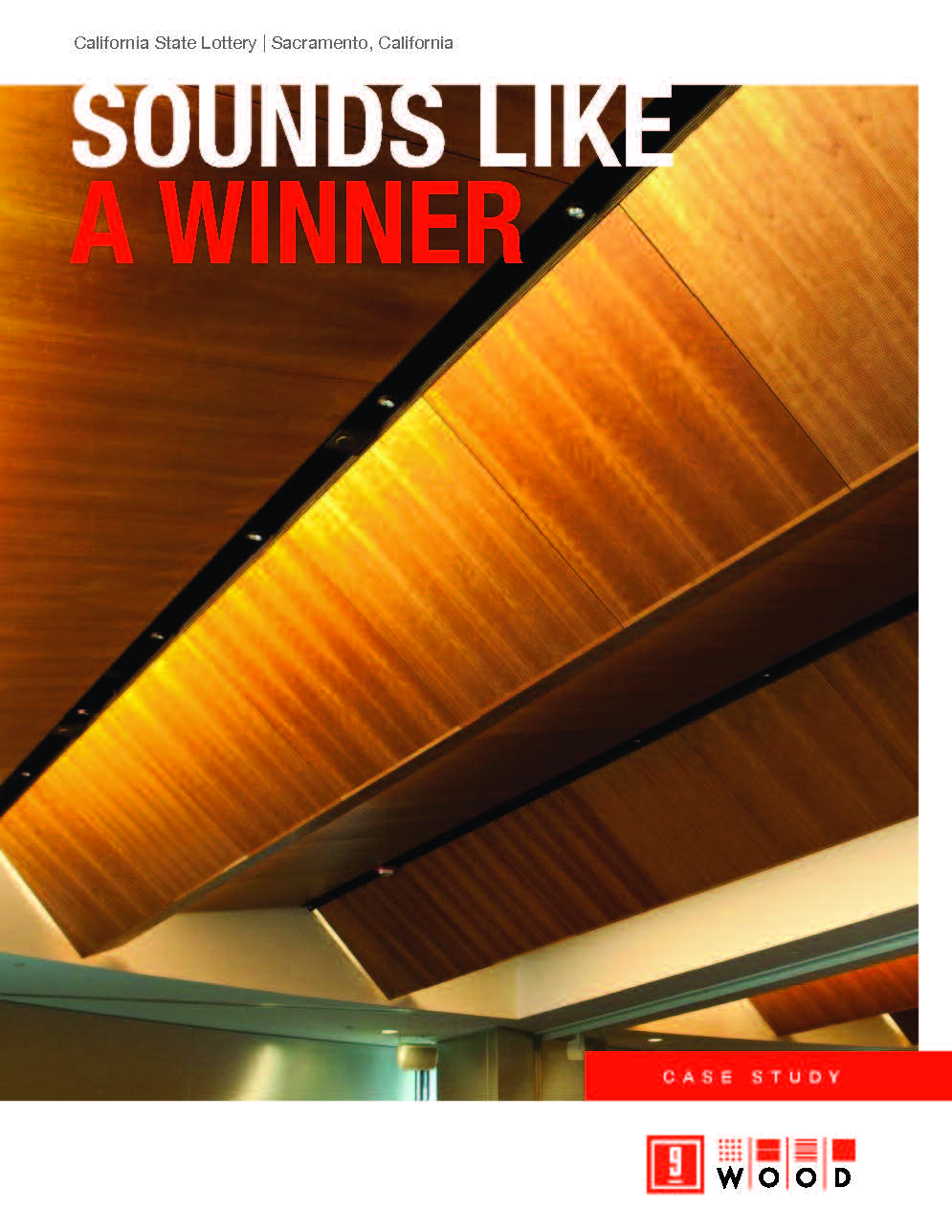 Case Study
Sounds Like A Winner
The ceilings at the California State Lottery headquarters appear as folded planes of wood. They are also acoustically absorptive, which is essential in the main assembly chamber, "the Pavilion."
Download Case Study
Similar Projects
Similar Buildings