University of California Los Angeles – Sproul Complex — Los Angeles, CA
---
When presented with a highly detailed, undulating ceiling geometry for the new UCLA Sproul Complex, the in-house drafting department at 9Wood considered it a worthy challenge. With over 13,000 square feet of FSC Western Hemlock intersecting at several different angles, advanced coordination was the key to providing the subcontractor with an engineered-to-order solution.
The project manager at 9Wood recalled that the lead drafter created a custom, 3D wireframe model of the ceiling space to review intersections and suspension challenges. This design went through several iterations as the building evolved and updates came available.
Not only was the ceiling complex by design, but it needed to remain accessible throughout the entire space. A torsion spring system was integrated into the Hemlock grille panels to ensure a stable installation while allowing maintenance access to the plenum. The architect had opted for a staggered panel layout, instead of standard bays of wood panels. This design required several onsite meetings with the subcontractor to ensure that everyone was on the same page regarding the layout of each area.
There were also areas where the wood was to be tightly integrated with an adjoining metal ceiling. In order to accentuate this combination, 9Wood provided a custom panel fabrication for the perimeter. For an eleven foot long panel with six wood members, only three of them would span the full length. The other three would stop five feet from the end of the panel, creating an intersection between the two ceilings that appears to phase them together. Rather than having a harsh divide between man-made and natural materials, the longer wood members float underneath the beginning of the metal ceiling. The result is a more organic transition between the two areas, one that accentuates the design of both products.
The Sproul project represents the challenges and benefits of complex architectural design, as well as the custom manufacturing solutions required to implement them. 9Wood's focus on providing quality products that perform well on the jobsite really shines through as you walk through the space.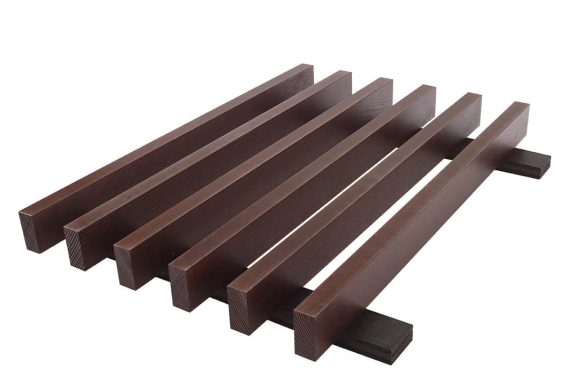 An elegant and practical system that is seismically compliant and simple to install and remove.
Featured Article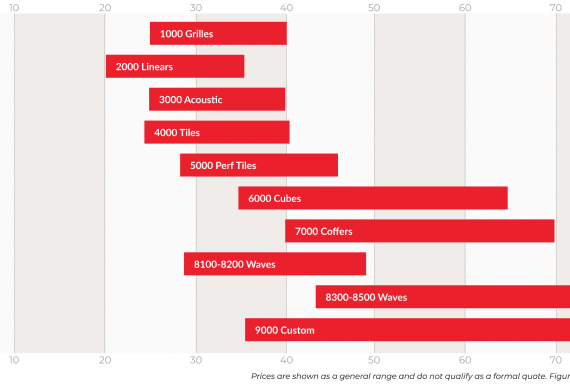 "How much does a custom wood ceiling cost?" is one of the first questions architects and contractors want to know when they reach out to 9Wood. Although this is a difficult question to answer in an article, we will do our best to discuss the factors that affect custom wood ceiling pricing.
Featured Video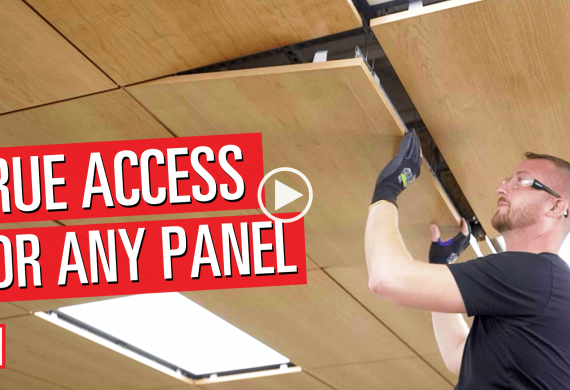 Accessibility and dropped wood ceilings are a classic conflict because you have your mechanical systems, HVAC, lighting, and electrical, and then you cover it…
Project Details
BUILDING TYPE
Education
SCOPE
18,766
COMPLETION DATE
September 2013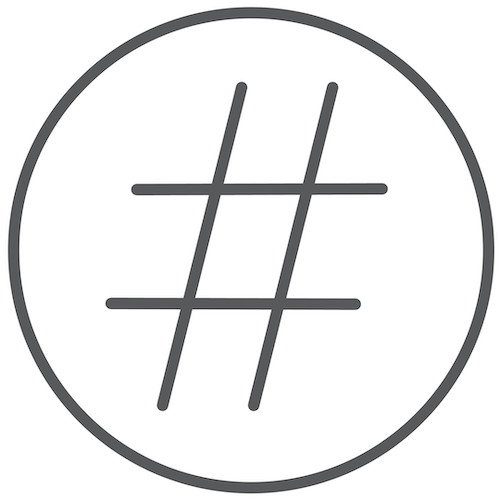 9WOOD PROJECT
3849
Similar Projects
Similar Buildings